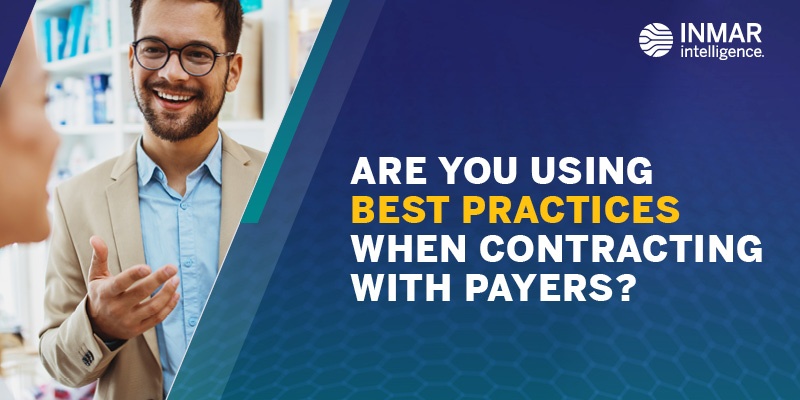 To take the sting out of contracting's difficult process, pharmacy leaders need to have a solid understanding of best practices when working with payers.  
Of all your pharmacy's dealings, contracting has the greatest impact on profitability. 
That impact makes it essential that you arm yourself with an understanding of the definitions and current best practices associated with payer contracting, as well as the steps toward mastering these contracts.
Understand the current legal landscape for payer reform
Know your payer contract types
Applying contracting best practices to your payer contracts
PSAO or Direct contracting? Which one is best for your business type?
Understand the impact of 2024 DIR Changes
Get ahead by taking your pharmacy back to the basics of all things contracting. 
We've compiled everything you'll need in one convenient document! Our white paper serves up information and best practices gleaned from data sources, pharmacy leaders and industry experts to educate and bring clarity to the dynamic world of payer contracting. 
FILL OUT THE FORM TO GET YOUR FREE COPY OF OUR CONTRACTING WHITE PAPER NOW!