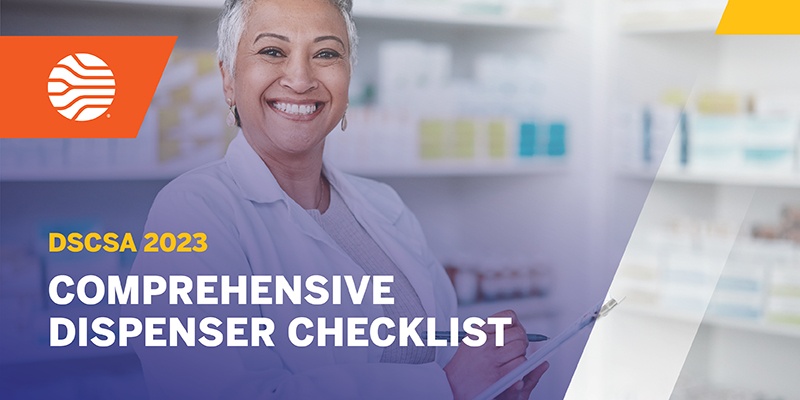 For pharmacies nationwide, this November brings more than just the holidays. It brings full enactment of the Drug Supply Chain Security Act (DSCSA). And though the industry has spent the last 10 years preparing, with the deadline fast approaching, there's been an uptick in urgency. 
Dispensers need to understand their responsibilities.
Inmar is taking it back to basics with a comprehensive DSCSA checklist for pharmacies, which walks you through everything you need to know for compliance. 
How to prevent your facility from fines 
How to protect yourself during an audit 
How to serve your community without interruption
Compliance is easy when you have the tools to take control. 
Compiled by in-house industry experts, this checklist covers every critical situation. Set your pharmacy up for success and save valuable time. Time that could be spent on patient care. 
GET YOUR FREE COPY OF OUR FULL DSCSA CHECKLIST RIGHT NOW!
Disclaimer: This content was developed prior to FDA's establishing a one-year stabilization period to give trading partners additional time to meet the DSCSA 2023 requirements. Per the FDA "This period is not intended to provide, and should not be viewed as providing, a justification for delaying efforts to comply with the DSCSA"