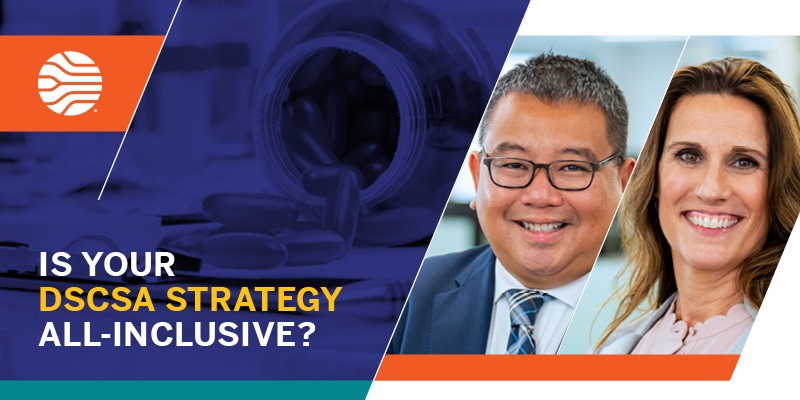 Thanks to the Drug Supply Chain Security Act (DSCSA), serialization is the topic on everyone's lips — how to do it, what it takes, and when to get started.
The surface goal is to uniquely identify every pharmaceutical item, combating suspect and illegitimate products in our U.S. drug supply chain. But that's not the only reason to take DSCSA seriously.
Just as the drug journey is more than dispensing, serialization is more than compliance. It's an opportunity to
Improve supply chain efficiency 
Bring value to all stakeholders 
Enhance patient care 
We can't forget that, at DSCSA's core, it's about patient protection and safety.
That's why Inmar Intelligence offers RxTransparent, a DSCSA solution for dispensers, and why we create solutions that provide value beyond compliance. We're actively addressing ways to help pharmaceutical manufacturers decommission product returns and solve other issues that allow clients to focus on patients. In other words, our plan includes both.
Hear from DSCSA industry expert Dwight de Vera, SVP & General Manager, Healthcare Intelligence, and Erin Pietranek, VP & General Manager, Healthcare Solutions, on Inmar's serialization plan across the Rx supply chain.
Video: Serialization Across Healthcare
Learn how to be ready by DSCSA's November 2023 deadline — for your compliance and your patients.