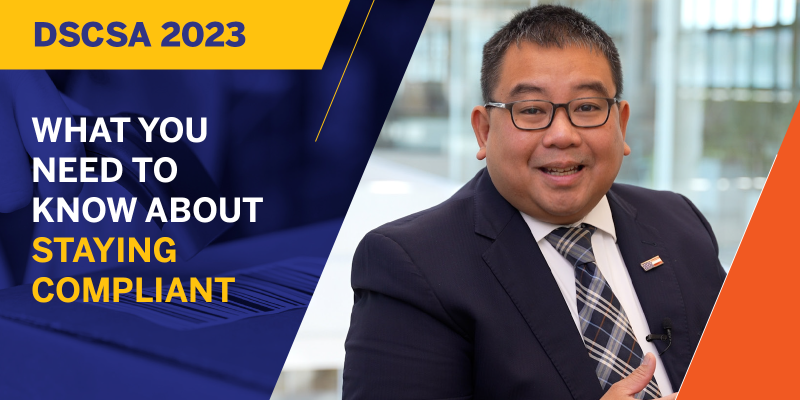 As we approach the final stage of our industry's 10-year implementation of the Drug Supply Chain Security Act (DSCSA), Inmar Intelligence remains committed to keeping the healthcare community informed — so you can achieve DSCSA compliance. 
In this video, Dwight de Vera, General Manager, Healthcare Intelligence, provides a brief and insightful overview of what needs to happen prior to and after November 27, 2023 when the traceability requirements go into effect.
Let us help you stay informed.
If you'd like to receive updates from the Inmar Intelligence Healthcare Team, complete the form on this page and we'll include you in future industry updates, solution information sharing, and webinar invitations.