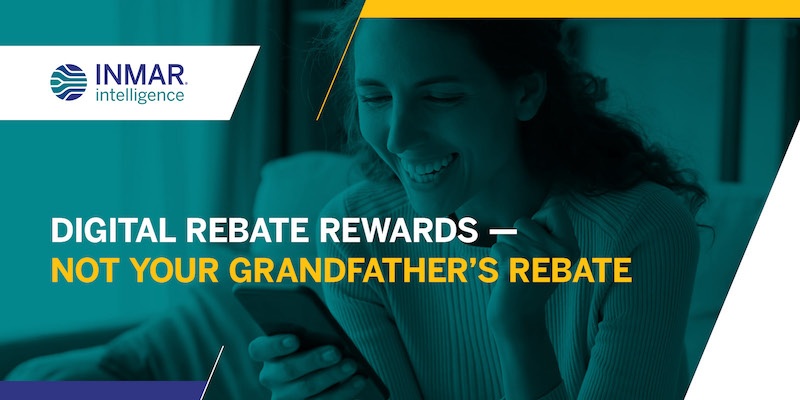 Today's shoppers are on a mission — a mission to save time in our fast-moving world and save money in these inflationary times. Brands must do all they can to attract customers by providing speed, convenience, and savings. And digital-first rebates do just that.
Though rebates are often associated with big-ticket items — because of the long process traditional mail-in rebates required to receive payment — digital-first rebates' speed and simplicity provide value at any price point. According to a recent Inmar survey, 51% of shoppers would be willing to engage with a rebate to save as little as $1 if the process took less than two minutes! 
Our new white paper, Digital Rebate Rewards — Not Your Grandfather's Rebate, dives deep into:
The various forms of digital rebates
The value-add for shoppers — and the potential impact on engagement, initial trial, and loyalty-building
The benefit for brands — invaluable shopper data
Download today to get started attracting and rewarding customers.
SIMPLY FILL OUT THE FORM FOR INSTANT ACCESS