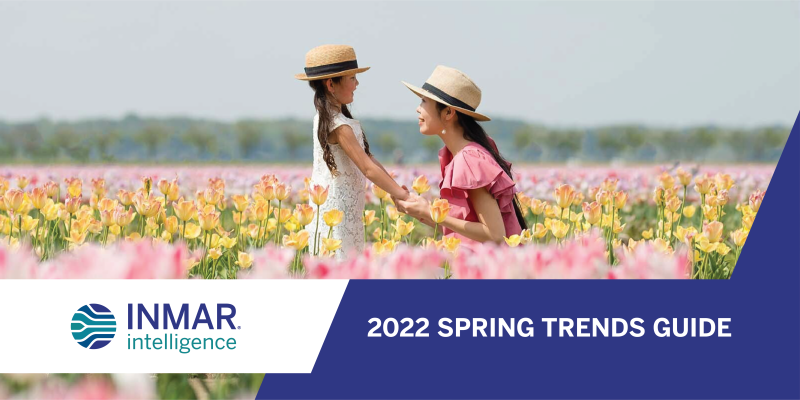 This year's post-hibernation shoppers are itching to return to physical stores, and will naturally gravitate toward the deals and experiences that make shopping feel familiar. 
A side effect of the pandemic-driven technological and experiential developments in shopping is that shoppers now maintain far better control over how, when, where, and why they shop. The result? New tactics and technologies are necessary to build relationships across platforms. 
Also because of the pandemic, shoppers are much more conscious of cleaning and disinfecting — which puts a new focus on spring cleaning. However, simply knowing that consumers plan to buy cleaning supplies this spring is half the battle — getting them to shop your brand or in your store is a whole other matter. 
'TOK CLEAN TO ME
When it comes to spring cleaning, social media is the top channel for shoppers looking for spring how-tos and resources. TikTok, for one, has millions of views, comments, and even influencer-driven purchases across "#CleanTok" — the platform's community-built cleaning content collection. 
According to a December 2021 Inmar survey of 1,000 shoppers, this spring will involve diverse cleaning, organizing, and decorating interests:
40 percent of respondents plan to clean
29 percent of respondents plan to organize 
12 percent of respondents plan to decorate their home interior 
10 percent of respondents plan to shop for spring "stuff"
9 percent of respondents plan to decorate their home exterior 
Our Tips:
Use Social Listening Data to discover hot product topics and consumer pain points
Use Consumer Purchase Data to identify shifting trends in purchasing
Activate Influencers  to recommend new usage occasions and ways to overcome out-of-stock woes 
SPRING AHEAD WITH THESE TRENDS AND MORE!
Inmar Intelligence has compiled insights from our spring survey, recent shopping trends, purchase data, and expert advice to help you take control of the season. 
Make the most of these trends, and better reach shoppers where it matters most, by downloading our free Spring Trends Guide now!