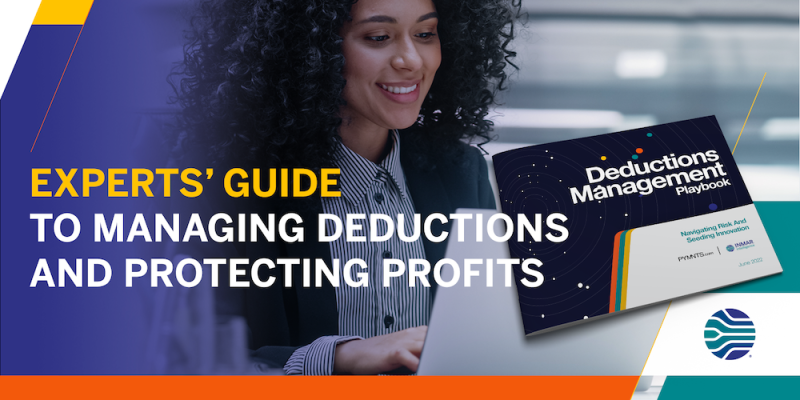 Retailer deductions — at any time — present a risk to brands. Up to 20% of retailer deductions are disputable, but accounts receivable (AR) teams often lack the time and resources to effectively manage those deductions and reclaim that cash. And in the face of high inflation, supply chain disruptions, and a volatile market, the pressure on AR teams to protect profit margins is higher than ever.
AR teams can't take a step back to test-and-learn different deductions strategies, but they can take a page out of experts' books who have successfully reduced risk and protected profit margins through effective deductions management practices.
And in our new white paper, Experts' Guide to Managing Deductions and Protecting Profits, CPG CFOs are sharing their best practices and discussing:
The role of technology in automating repetitive tasks and sifting through invalid deductions claims
The barriers to deductions management innovation, from limited human resources to concerns about productivity drain
Growth planning — why scalability matters for long-term deductions management planning
Download today to build your best-in-class deductions strategy for optimal cash recovery!
SIMPLY FILL OUT THE FORM FOR INSTANT ACCESS