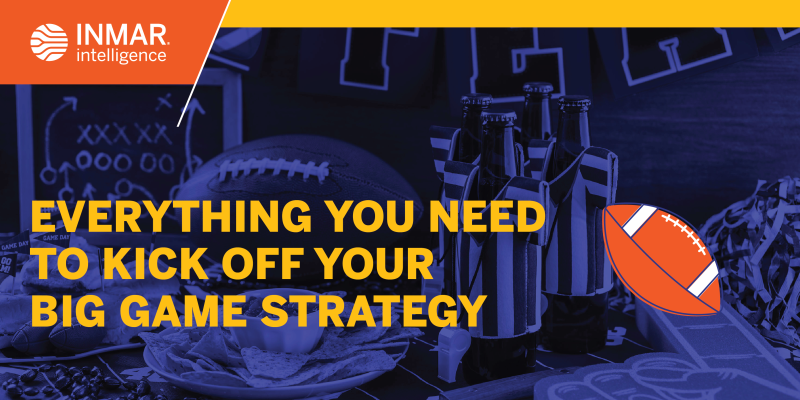 Football fans are already gearing up for February's celebration of the sport's biggest game. Whether they're paying attention to the two teams fighting it out on the field, checking out the half-time show, or just catching up on the year's most creative commercials, around 100 million people tune in to the big game each year.
This year, fewer than 4% of consumers plan to watch the game alone. That means that the vast majority will be gathering with others, either in person (89.56%) or virtually (9.25%). 
To learn more about how football fans plan to shop for these gatherings, we asked 500 people about their buying behaviors, gathering goals, and food favorites.
How many are expected at the Big Game gathering? 
9.73% plan to celebrate with 1-3 people
42.76% plan to celebrate with 4-6
32.81% plan to celebrate with 7-10
14.71% plan to celebrate with 11+
88.19% of shoppers will be looking for coupons for the foods they choose to purchase for Big Game entertaining!
How much do shoppers plan to spend on food that will be eaten throughout the event?
12.60% will spend $0 to $50 
26.38% will spend $51 to $100 
28.54% will spend $101 to $200 
24.80% will spend $201 to $500 
7.68% will spend over $500 
Will shoppers be purchasing any alternative or diet-friendly food products for the Big Game?
70.08% Yes
18.31% No
11.61% I'm not sure
Our free visual guide to Big Game shopper trends is available to download now! It provides more insight into gathering, spending, saving, and more — all with a few tips from our team to give you a good head start!