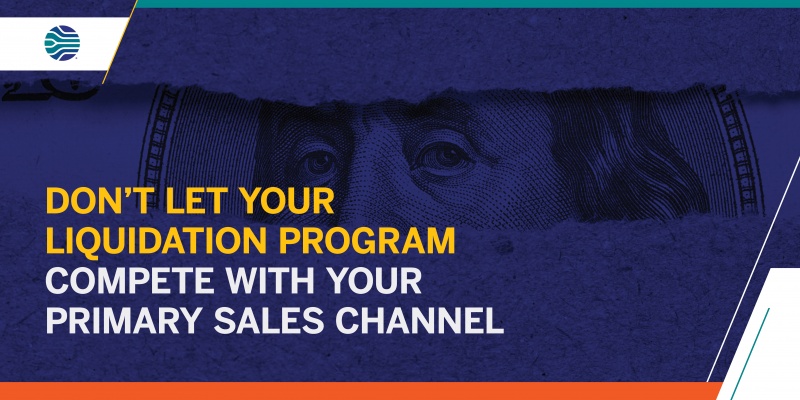 Effective liquidation of overstocks and returns is critical to maximizing product lifecycle value and protecting the bottom line. And, if properly monitored and controlled, the secondary market can make a lot of money for both retailers and manufacturers -- while keeping product out of landfills and meeting everyone's sustainability goals.

But, without those controls and monitoring in place, trading partners are enabling GIANT, Hidden Competitors to take market share and depress their margins. No retailer or manufacturer wants to compete with their own liquidation program.  Yet, too often, primary channel sellers are doing just that -- thanks to inventory liquidators that are looking out for themselves first and their clients second.

Learn how easy it is for retailers and merchants to unwittingly enable a legion of faceless competitors -- and what they must do to protect their profits and their brands.
Download our white paper for instant access to insider advice on liquidation and revenue recovery!