Case Study

HEALTH SYSTEMS SOLVE RECALL MANAGEMENT ISSUES WITH OneRecall®

SITUATION
Two large health systems were struggling with inefficiencies in their existing recall and safety alert management procedures:
HEALTH SYSTEM A, comprising 16 hospitals and campuses caring for a metropolitan area of two million people, was looking for a way to take true ownership of their recall management process. They wanted an easier way to respond promptly and ensure appropriate actions were completed, recorded, and reported to concerned parties. 
Staff at HEALTH SYSTEM B, one of the largest cancer centers in the US and one of the original three comprehensive cancer centers in the country, were spending valuable time investigating recalls that didn't match inventory and looking for a way to cut down on that alert noise.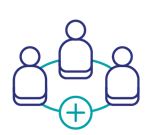 STRATEGY
Inmar's OneRecall solution digitized the recall and safety alert process for both health systems, eliminating the potential for lost paperwork and the delays that accompany manual recall management.
Alert filtering enabled HEALTH SYSTEM A to assign recalls to the sections of their organization that might be impacted, allowing those areas to take better ownership of the recalls that directly affected their departments.
For HEALTH SYSTEM B, OneRecall was able to set up an automated inventory feed to help match products, allowing for faster, easier product tracing.
The automated real-time reporting feature enabled both health systems to track actions taken on recalled products more precisely, perform in-depth analysis on the alerts received and better manage regulatory visits from government agencies and the Joint Commission.
The internal alert function allowed users at HEALTH SYSTEM B to communicate within their own health system about recalls and non-conforming products affecting their specific facilities, including any available documentation needed to perform closing actions or internal audits.
OneRecall's comprehensive audit trail allowed both health systems to record notes and recall actions, as well as attach important documents, creating a centralized space for information sharing and an official repository for audits.
OneRecall provided access to live representatives — so all users could leverage one-on-one advice and assistance — and an online help center with step-by-step instructions and training videos.

RESULTS
With the addition of OneRecall, both health systems saw an improvement in alert management.
HEALTH SYSTEM A recorded reductions in the manual labor placed on staff to address recall mitigation.
HEALTH SYSTEM B was able to use OneRecall to maintain their recall response time, as well as analyze and understand the scope of recall events impacting their system and determine their timelines. 
HEALTH SYSTEM A experienced an improved response to regulatory audits. Their staff is now normally able to provide all the requisite information within 10-15 minutes. 
OneRecall's customizable escalation parameters, which automatically notify management of delayed responses, helped keep HEALTH SYSTEM B staff on track for investigating and performing closing actions on recalls.
HEALTH SYSTEM A has noticed an enhanced ability to promptly address product concerns.  
About OneRecall:
OneRecall singularly integrates recall notifications, product removals, disposition services, and documentation to streamline your recall response. It reduces alert processing time by up to 80% and is used by 60% of all US hospitals, including 9 of the top 10 hospitals on the US News and World Report 2022-2023 Best Hospitals Honor Roll.