A comprehensive automated tool that drives value retention, regulatory compliance and efficiency.
Inmar's regulatory team has 85+ years of collective hazardous materials experience.
Keeping up with federal and state hazardous waste regulations can be complicated. Not keeping up with them can be expensive. We created Inmar's Rx Haz App to ensure compliance with ever-changing regulations — from determinations to sorting, tracking to reporting — to avoid both costly mistakes and lost recovery value.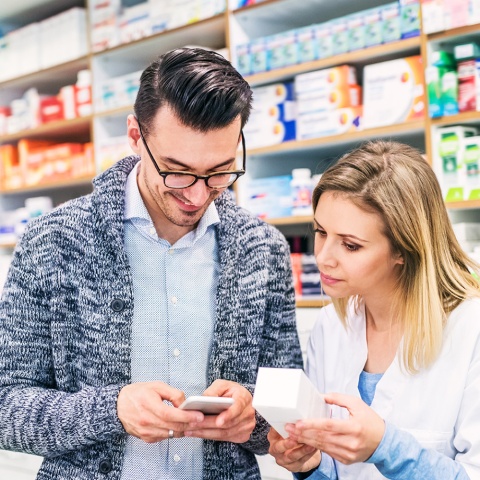 Rx Haz App offers a comprehensive solution for retail pharmacies to process pharmaceutical returns compliantly and efficiently. Our easy-to-use, minimal-footprint, sorting and handling solution:
Drives value retention from products that can't be returned, or are returned unnecessarily.
Reduces the risk of handling hazardous products.
Integrates directly into Inmar's proprietary inventory management technology.
Requires minimal training.
Costs little to implement.
Provides product identification, waste categorization and storage guidance.
Includes an online portal that offers instant access to the reports and records you need to enable store compliance monitoring at the corporate level. 
Continuously tracks all returns activity. 
The best part is, the technology comes with built-in regulatory updates and support from Inmar's regulatory team — which can help mitigate risk from regulatory and non-compliance fines, and reduce internal compliance costs.