Consumer Drug Take-Back: Help your patients do the right thing.
Americans, on average, die every day from an overdose
of misused prescription pain relievers are given by, bought from or taken from a friend or relative
a child is in the emergency room for medication poisoning
Americans are exposed to trace amounts of narcotics in their drinking water
The numbers don't lie. The stats prove that offering only two drug take-back days a year is not enough to protect our communities. But, together, we can provide easily accessible, friendly and safe places to dispose of unused and expired medications — any time. Working with Inmar, every day can be a drug take-back day.
Turn-key solution includes:

High-quality construction, 16-gauge, cold-rolled steel.
Secure, ADA- and DEA- compliant.
Made in the USA

Table/counter display with 20 pre-addressed, pre-paid mail-back envelopes
Efficient and convenient method for envelope replenishment
 
All-Inclusive Supplies for Monthly Returns Including:
Pre-labeled, prepaid shipping container.
Protective plastic liquid barrier liner.
DEA-compliant inner liner.

Marketing Resources to Promote Your Program.

Destruction of Returned Medications with Required Reporting.
Benefits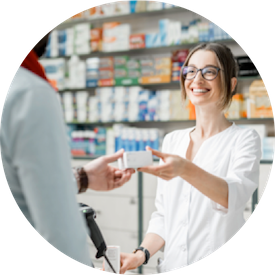 Drives increased foot traffic and pharmacy prescription business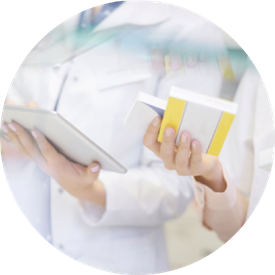 Fosters trust and good faith with your community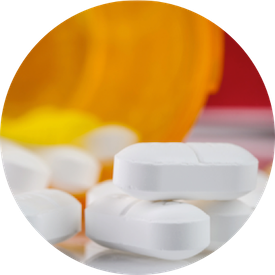 Provides environmental protection by reducing drug residue in the water supply
Patient-friendly. Small footprint. Big returns.