PREMIER HEALTH CONNECTS DSCSA DATA TO RECALL SYSTEM FOR BIG SAVINGS

SITUATION
Premier Health in southwest Ohio was receiving recalls from multiple sources at once and burning both time and money keeping a manual paper trail. Just a review could take 15 minutes or more per recall notification, and there was no way to know if the product had been purchased without a time-consuming physical search. This made mitigation inefficient and updating or referencing records difficult. Waiting for recall information from the manufacturer could take days or weeks — time that impacted product could still be in use — and there was always a risk the letter could be lost in transit. That wait was putting patients and staff at risk.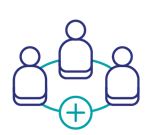 STRATEGY
Premier Health adopted OneRecall®, the nation's leading recall management system, to digitize and streamline its recall management and create an electronic audit trail
Recognizing the need for a solution to the Drug Supply Chain Security Act (DSCSA), they evaluated multiple solutions, and with preferred vendor status with their GPO, ultimately chose RxTransparent®, Inmar's DSCSA solution
To enhance recall workflow, DSCSA purchase data was connected to OneRecall through the RxTransparent automatic data feed to make inventory-specific product matching possible

RESULTS
Continuous, real-time data and inventory matching have meant faster, more accurate recall removal and reconciliation, with Premier Health personnel making anywhere from 5-7 product pulls per month
Having a digital record of every recall has made the audit trail quick and easy to access, giving staff the freedom to focus on patients instead of paperwork
Recalls and safety alerts now originate from and are managed by a single source of truth, which means more accurate reporting and clearer, faster product removal
Easy access to this information has enhanced the staff's work routine and helped ensure Premier Health's facilities are dispensing legitimate products that won't affect patient care
One medical professional said he "wasn't sure what [he] would do without these systems"
WANT MORE?
Join us for a demo of RxTransparent, our DSCSA solution, to see the connector in action.