2022 BACK-TO-SCHOOL GUIDE
WHAT YOU SHOULD KNOW TO PREPARE FOR THE SEASON, AND THE CLASSROOM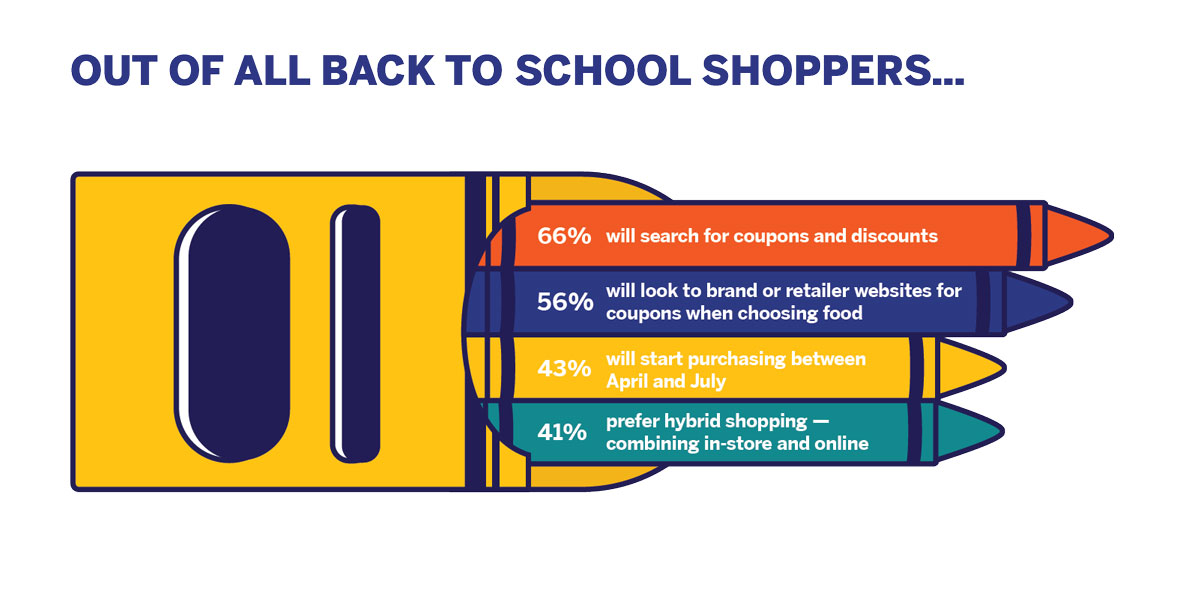 Get High Marks with These Back-To-School Tips
Digital Incentives get an A+
Seasonal Digital Incentives have 2X higher redemption rates than non-seasonal offers.
Don't market to every shopper
Build your audience with data-backed insights, then focus on the school shoppers who really matter.
Solve your customers' challenges
Launch content that improves your connection with consumers, and makes shopping easy and affordable.
ACTIVATE INFLUENCERS YOUR SHOPPERS TRUST
Today's wary consumers look to influencers for new product recommendations, usage occasions, offers, and inspiration.