reveal your campaign's true impact using verified metrics, qualitative insights and sales lift analyses.
campaigns analyzed for sales lift across nine distinct categories
average sales lift across all retail channels
average incremental return on ad spend (ROAS)
Substandard reporting isn't just a waste of your valuable time; it can also lead to poor decisions that cost money down the line. We customize reporting to your KPIs because knowing the quantifiable impact is the priority.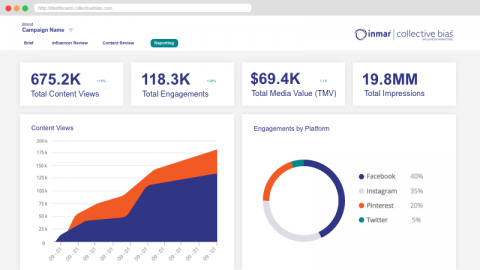 INTUITIVE MEASUREMENT TOOLS KEEP YOU IN-THE-KNOW REGARDING YOUR CAMPAIGN'S PERFORMANCE
Our real-time analytics dashboard provides a one-stop shop for your campaign, from influencer activation and management to intelligent reporting. Your dashboard includes:
Third-party verified Content View and Engagement reporting
Pacing monitors (comparing performance to goals and/or benchmarks)
Engagement breakdown by social platform
Ad performance data
Time spent on content
Total Media Value (TMV) calculations
Thumbnail links to all influencer content created
Performance metrics for individual influencer posts
Access to influencer selection, briefing and content review tabs
Sales and Brand Lift Measurement
We understand your investment has a variety of goals, and achieving positive returns is often at the top of the list. Beyond standard-setting reporting capabilities, we make it possible to attribute sales lift, brand lift or increased retail foot traffic to your influencer campaign.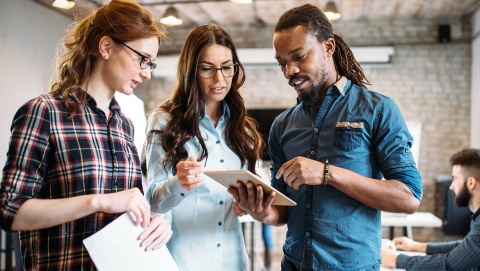 Your Campaign may be eligible for one or more methods of uncovering lifts
Coupon Redemption Study
Millward Brown
Mobile Foot Traffic Analysis
Nielsen Brand Effect
Nielsen-Catalina Loyalty Card Study
Retail Sales Lift Analysis
RSi Ansa Study
Are you Ready to Maximize your Influencer ROI?