Traysafe® is the next-generation tray and kit replenishment solution.
TraySafe automates the replenishment and tracking of medications used in pre-configured trays and kits using state-of-the-art camera imaging technology.
Make it fast. Make it right. Make it Safe.
TraySafe automates tray replenishment, tracks expiration and lot information, and allows the pharmacy to control and track the distribution of inventory.
The solution can be deployed via the cloud, virtual machines, or locally hosted — so your IT staff can have it their way! In addition, it doesn't require any interfaces to other systems, making getting up and running very straightforward.
TraySafe ensures the tray is correctly configured with all material in the assigned location in the tray. Best of all, with a flat monthly fee, there are no additional charges for expensive RFID tags. 
Also, TraySafe Mobile offers a convenient, on-the-go option for trays in your facility.
Mobile Medication Tray Replenishment. It's here. Finally.
TraySafe Solution
TraySafe is a next-generation solution that automates the replenishment, safety and tracking processes associated with trays and kits. It improves the efficiency of tray replenishment by 90%, while simultaneously ensuring the safety of every tray processed. 
Pharmacists recognize that safety is even more important than speed — but TraySafe offers both. It's different from RFID-based solutions because it uses imaging and standard 2D barcode labels. This allows TraySafe to identify not only items misplaced in the tray but ones that are missing. Since we don't rely on expensive RFID tags, you avoid the cost of those supplies — making the ROI on TraySafe better than other solutions available.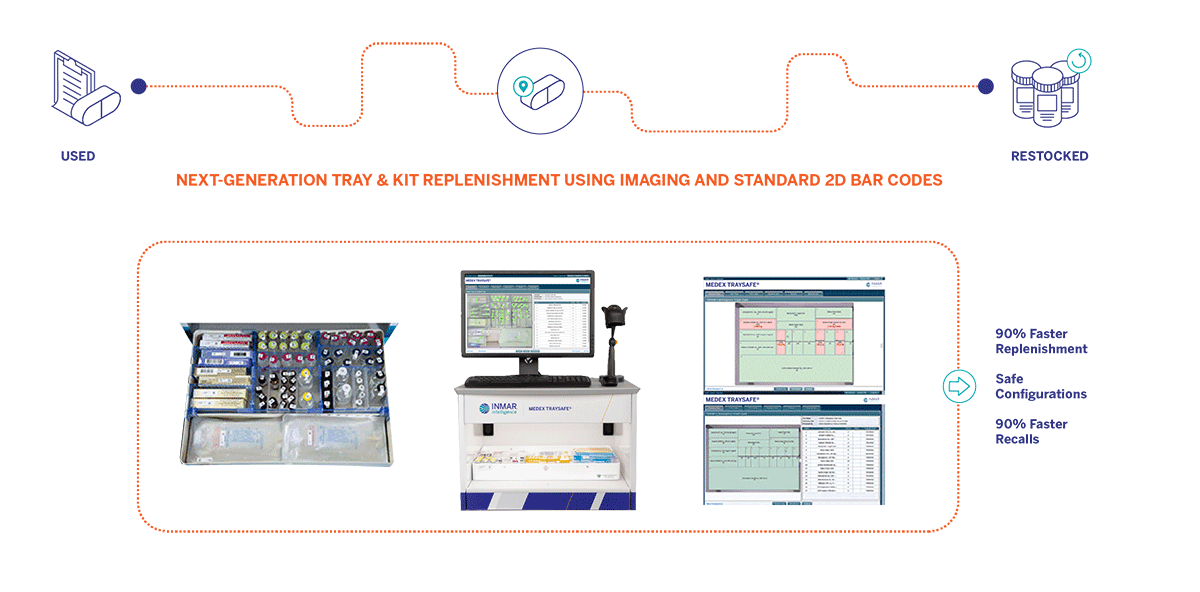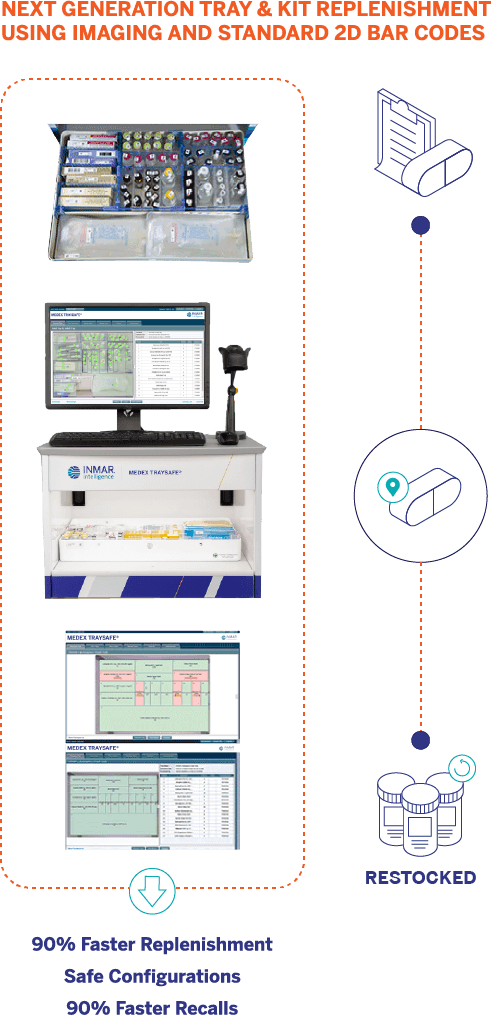 Simple and effective workflow ensures every tray is safely configured.
Now you can track the whereabouts of all distributed inventory, throughout the process, including expiration dates and lot numbers. TraySafe goes beyond replenishment and tracks the stock as it moves from central supply to storage locations.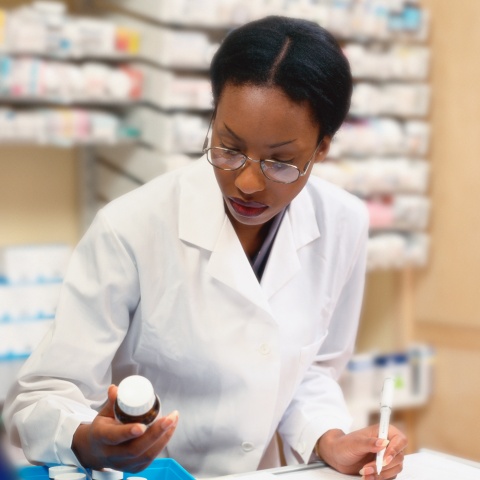 in the pharmacy
Insert returned tray into TraySafe and initiate a scan.
Review results of instant tray image and address items that need to be replaced.
TraySafe even determines if all items are properly placed in the correct location.
Re-scan tray to confirm and approve complete configuration.
Print tray report and place inside wrapped tray ready for use. 
Tray and contents are safe and ready for use.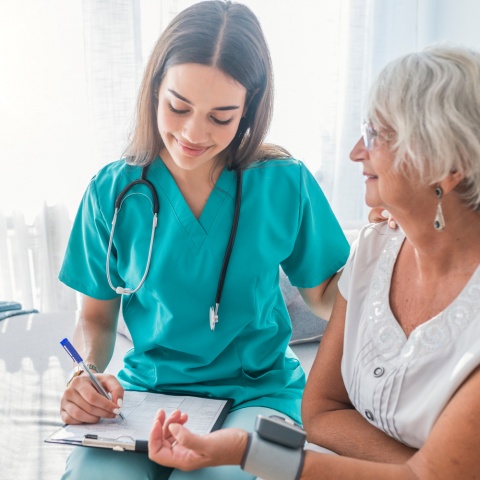 On the Nursing unit
Scan tray identifier using the handheld scanner.
Scan storage container identifier such as cart, cabinet or drawer.
When delivered to the clinical location, the user scans storage location code and storage container.
Location of the tray and all contents tracked.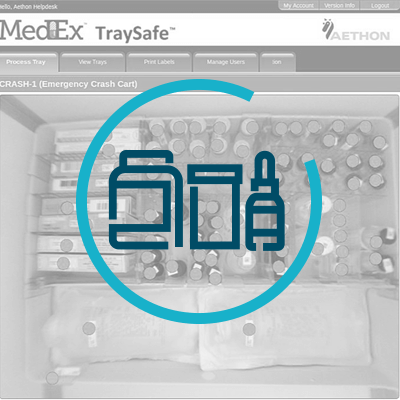 Scans entire tray and ensures safe configuration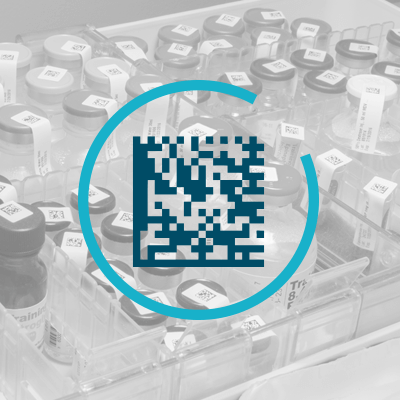 Uses inexpensive and standard 2D labels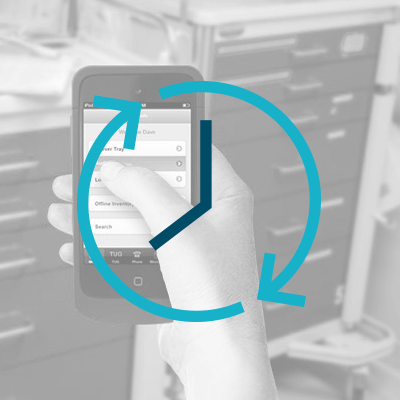 Enables real-time audit response