Reach consumers at the moment of purchase, with printed and in-store rebates.
Think paper rebates are a thing of the past? Think again. Consumers engage with more than 4 million Inmar rebates in the US every year. As a result, our brand partners benefit from increased product awareness, significant sales lift, and the opportunity to capture valuable shopper data to fuel future promotions.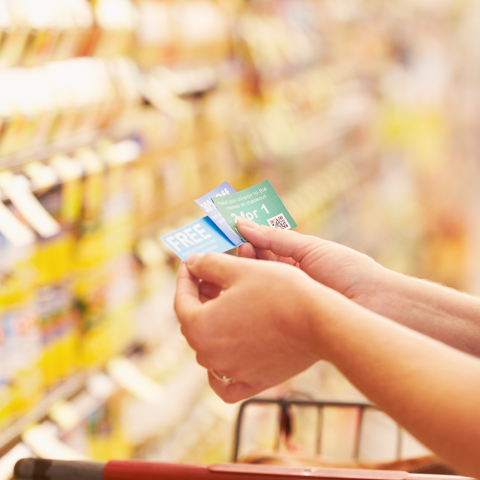 Paper rebates offer a unique opportunity to reach your consumers at the moment of purchase, with a relevant offer placed on or near your product designed to impact their buying decision. When paper rebates are advertised online, they can influence consumers who are doing product research — before making a purchase decision.
Because preference in submission methods often differs along generational lines, we offer the ability to pair support for traditional mail-in submissions with a branded online rebate center — optimized for both desktop and mobile. Make the most of your promotion spend by ensuring a customized, rewarding brand experience for your consumers.
Core services include:

Processing and Settlement
Our submission validation, processing and reward distribution are part of the most accurate, secure, cost-efficient and flexible rebate management solution in the industry. We're experts at maintaining regulatory compliance and helping mitigate fraud, through stringent payment and process controls set up at the individual program level.

Our call center and user-friendly online Consumer Rebate Center (PROMO-TRAK in Canada) helps consumers stay informed regarding the status of their rebate submissions, and also help ensure an optimal brand experience.