Retail Cloud Client Applications
The Inmar Intelligence Retail Cloud delivers an integrated suite of Media, Incentive and Commerce solutions designed to enable brands and retailers to accelerate their digital transformation, increase shopper loyalty and profitably drive sales. 
Inmar's Retail Cloud client applications enable clients to directly manage their business and optimize their efforts. These applications are proprietary and customized to meet the uniqueness of our clients' business and their industry.
Explore Retail Media Networks
Inmar Intelligence has developed the next generation Retail Media Network powered by the Retail Cloud. Explore this content hub and discover thought leadership, strategies and the best practices that are revolutionizing the advertising grocery industry. Insight that you can trust - knowledge that you need!

READ MORE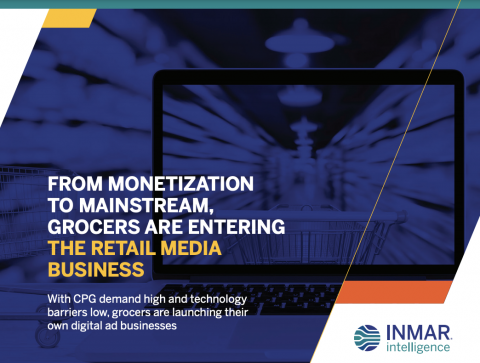 Our latest survey reveals that retailers are seeking new ways to add capabilities to their already profitable retail media networks. Whether it's new programming or channels, they want to use their shopper data to personally engage customers while maximizing reach and effectiveness. Click below to download, or explore our expansive Retail Media Network.
Media Manager
Powered by ShopperSync™. Inmar Intelligence's award winning ad stack designed to support Retail Media Networks. Through Media Manager, CPGs and brands can launch targeted ad campaigns against specific retailers' audiences, measure attributable sales of their product in-store and auto-optimize their ad spend in real-time.
Incentives Manager
Powered by ShopperSync™. The industry's only customizable incentive and audience management platform for managing shopper loyalty and CPG promotion support. Incentives Manager enables Retailers and CPGs direct access to execute, manage and analyze data-driven intelligent incentives.
Influencer Dashboard
Powered by ShopperSync™. The Inmar Intelligence Influencer Dashboard is your one-stop destination for Discovering and Selecting Influencers, managing drafts and approvals and monitoring content and ad performance in real-time.