Grocer Sees 50% Reduction of Unsaleables

SITUATION
A grocery retailer with a reputation for innovation was experiencing a steady increase in unsaleables rate and wanted data to drive improvements in its business model, with a goal of maximum unsaleables recovery under applicable Adjustable Rate Programs (ARP).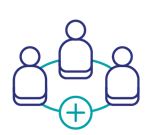 STRATEGY
Inmar developed a comprehensive unsaleables reduction program addressing process, procedure, private-label product packaging and policy. The retailer coordinated internal cross-functional program adoption and collaboration with suppliers, stores and internal partners.
Inmar implemented a single-scan returns process in its facilities to eliminate a reverse-logistics  touchpoint. Utilizing Inmar's nationwide DC network reduced transport.
Manufacturing trading partners adopted the streamlined process to control product disposition and capture damage reason codes.

RESULTS
50% reduction in unsaleables—the lowest point in more than 10 years
Cost savings from reduced transportation and sharing disposition costs with manufacturers.
Eliminated administrative burden of reconciling variances.
Gained ability to monitor performance at store, department, category and item levels.