TOP 10 RETAILER GETS $31M ANNUAL ROI FROM RETURNS SAAS AND CONSOLIDATION

SITUATION
A top-10 national big-box retailer needed to consolidate returns processing and improve returns management, vendor returns consolidation and liquidation yield.
They were sorting returns at 450+ store locations, utilizing labor resources across the company's entire footprint, sending small shipments and single packages to vendors receiving returns.
The company also wanted better software for returns data visibility to aid forward-focused segments of the company, as well as improved warehouse management.
Their software at the time was cumbersome and required constant coding changes.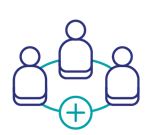 STRATEGY
Inmar Intelligence developed a customized SaaS solution, built to meet the retailer's specific supply chain infrastructure and vendor interlocks, processing needs and business rules for disposition of returns and overstocks.

RESULTS
Inmar's SaaS solution improved data visibility. Enabled data sharing with vendors and let merchandisers see return trends in categories to better inform buying decisions. 
Moved returns consolidation from back-store at 450+ locations to 13 distribution depots. Saved $4M monthly in store labor and reduced transportation runs.
Consolidated vendor returns to truckloads vs individual packages. Improved returns recovery through new consolidation fee. Saved vendors time and expense, receiving by truckload vs individual packages from store sort.
Achieved better shipping and inventory visibility. Enabled shipping to vendors more frequently to improve warehouse space management.