MAJOR SPORTING GOODS RETAILER INCREASES LIQUIDATION YIELD WHILE PROTECTING BRANDS

SITUATION
A large sporting goods retailer was receiving a very low secondary-market return on their high volume of seasonal and style-changing unsaleable merchandise.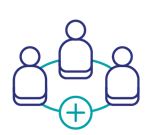 STRATEGY
The company worked with Inmar to review their current liquidation process and to increase their liquidation return by optimizing their credit model with pre-qualified buyers.
Inmar provided additional insight on the end results through structured business reviews.

RESULTS 
Through Inmar's Liquidation program, Inmar more than doubled their liquidation yield, a roughly $600,000 improvement annually.
Inmar established secondary-market remarketing buyers outside U.S. to ensure brand protection for the products in this liquidation stream.