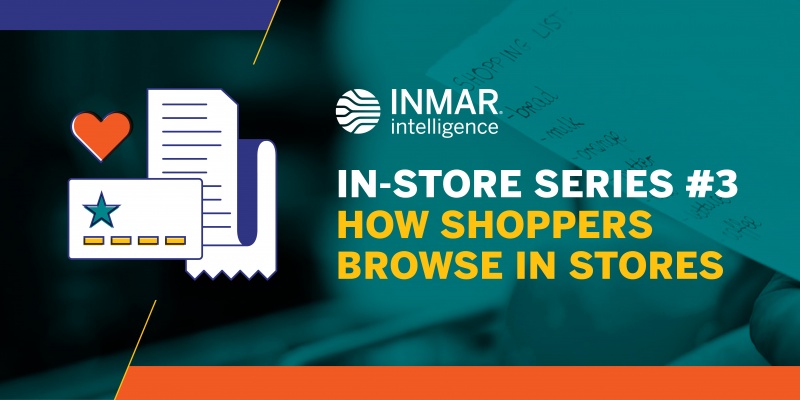 Wanderlust, or "travel for travel's sake," applies to more than the great outdoors. This desire to explore takes hold of shoppers as they browse through the stocked aisles of their favorite stores, and has become even more prevalent as we all start to shake off more than a year of non-sensory online shopping. 
It's not particularly surprising that over 60% of shoppers don't know which aisle to find the products they're looking for. More than a quarter of the people we surveyed indicated that they enjoy browsing and going down aisles that may not have items on their list, and a similar number choose to explore even if they know exactly where to look for the items they need.
We used the data uncovered in our survey of 1,000 shoppers to build this infographic, which helps identify how the circumnavigating consumer approaches their shopping experience. This is part three of a three-part In-Store Infographic series — click here to see part one, and here to see part two. The complete set tells the full story of shopper behavior from browsing, to making lists, to store and brand loyalty.