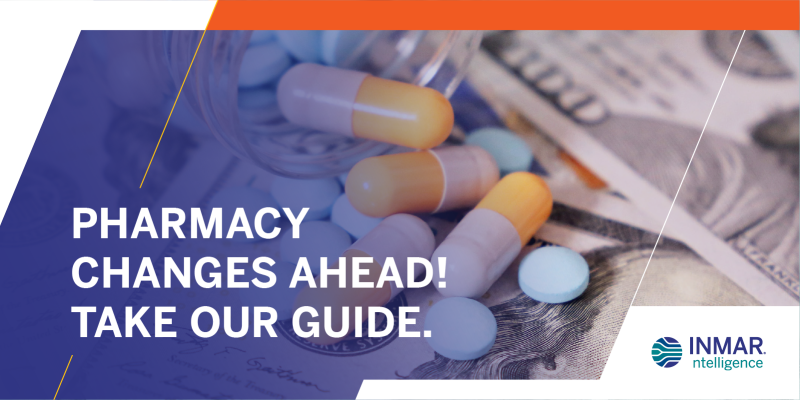 DIR reform, the Inflation Reduction Act (IRA) and other industry changes are hitting pharmacies this year. That means updates to Rx reimbursement. Revisions to your process. Retraining staff. It could get bumpy.
Stay ahead of reform by staying informed.
To properly prepare your pharmacy, you have to know what to expect.
Numerous changes to Medicare prescription drug pricing
Direct price regulation by the federal government, limiting the ability of drug manufacturers to increase list prices
The elimination of retroactive DIR fees in favor of upfront price concessions
Yes, you need to know what's changing — but also when. 
This reform is happening in stages. And it's up to you to know what's coming next and how to handle it. That means the need for your pharmacy to be (and stay) informed has never been greater.
Plan for tomorrow's pharmacy changes today.
Use our guide! It's a quick and easy reference on:
What you need to know about the 2024 Medicare DIR reform
Key milestones of the Inflation Reduction Act (IRA)
What the IRA timeline for drug-pricing provisions looks like
DOWNLOAD YOUR FREE DIR & IRA GUIDE AND START PREPARING NOW!