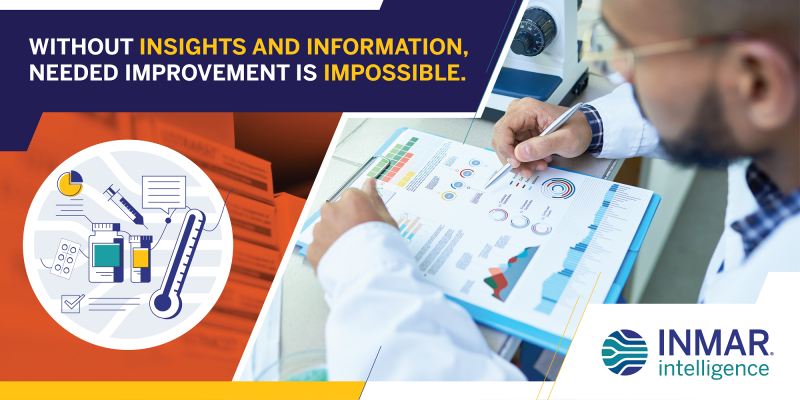 Originally published by Chain Drug Review
Let's face it, the economics surrounding the chain drugstore space are tough and getting tougher every day. Every penny counts. Pharmacy operators have been turning over rocks to find every opportunity to increase revenues and decrease costs: from automation and supply chain management to labor efficiencies and contract negotiations, yet these efforts have only slowed the economic erosion.
Changing conditions demand changes in approach
While the COVID-19 pandemic brought greater focus and attention to the critical role that retail pharmacies play in delivering healthcare in the U.S., it also challenged the long-term viability of traditional pharmacy business models. Pandemic-driven disruption accelerated the adoption of mail order, e-commerce and 90-day fills that, while effective in meeting the changing needs of consumers, are doing so with lower reimbursement rates.

Further complicating the situation are expanding regulatory requirements creating a greater overhead burden for pharmacies. There are still, however, some positives to the outlook for pharmacies; loyalty among healthcare customers remains very strong as they're spending more and shopping more frequently.

In the face of these challenges, it is imperative that retail pharmacies have a plan to grow both revenue and profits. Revenue growth plans should include strategies for generating new revenue as well as maximizing revenue recovery. At the same time, improvements to operations can drive needed profit growth.

To facilitate these growth initiatives, pharmacies must embrace the best practice of using key performance indicators to assess performance and inform improvements in operations. Actively benchmarking their results against industry norms will be crucial to pharmacies implementing effective action plans and enabling continuous improvement. 
A resource for enabling operational optimization
As a company that has been providing financial, compliance and logistic services to pharmacies of every flavor for more than 30 years, Inmar knows the impacts the economic headwinds have caused. We see it in our clients' data every day and we're using that insight, as well as benchmarks of industry norms, to develop solutions pharmacy leaders can use to enhance operations, expand services offered and protect overall profitability. 

Our pharmacy-centric solutions include advanced platforms for improved revenue cycle management, pharmacy performance analytics, reverse logistics and pharmacy audit management as well as better recall management, achieving DSCSA compliance and ensuring adherence to all hazardous drug management requirements. We strive to help our customers protect their patients and clinical staff -- as well as reputations and relationships -- all while driving greater efficiencies, facilitating improved operations and generating new revenue and cost savings.

It's more important than ever for pharmacies to harness the power of the vast data collected throughout the pharmaceutical supply chain. This is especially true now as the industry is adding yet another valuable data asset in the form of serial numbers. Additionally, pharmacies are looking for ways to combine pharmacy customer data and non-pharmacy customer data and then leverage that combined data for growth and expanded services.  
A unique perspective on achieving greater profitability
Sitting in a unique space in the industry, Inmar is working to maximize the value of this data through both service and technology. Understanding the path of a drug through the supply chain -- while also knowing the full economic picture of the revenue cycle of that drug -- enables us to unlock the potential for improved business decisions. 

We also offer an integrated suite of Media, Incentive and Commerce solutions designed to enable brands and retailers to accelerate their digital transformation, increase shopper loyalty and profitably drive sales. Our comprehensive suite of solutions is purposely built to enable brands and retailers to work together in their shared objectives of driving sales and shopper loyalty. 

Using our data-driven solutions pharmacy operations, as well as drug buyers, compliance and managed care stakeholders gain insight into the multiple factors that contribute to untapped profit at the Rx level. 

As we continue to develop robust, predictive solutions, our growing investment in AI-enabled technology will empower clients to see even deeper, surfacing nuances in the data and enhancing their decision making. Whether that technology is a web application, a BI platform, or an API interface, we are focused on turning transactions into enhanced data delivery opportunities, providing critical information that can be used to help with everything from operations, contracting, and compliance to forecasting and future business planning. 

Our work with all types of pharmacies -- chain, mass, grocery, e-commerce and independent -- has allowed us to examine the marketplace from the unique perspective of each and to provide them with solutions for collecting and using the information they must have in order to better manage their businesses and better serve their customers.

It's a legacy of continuous improvement and superior customer-enablement established over three decades -- and one that will continue indefinitely.