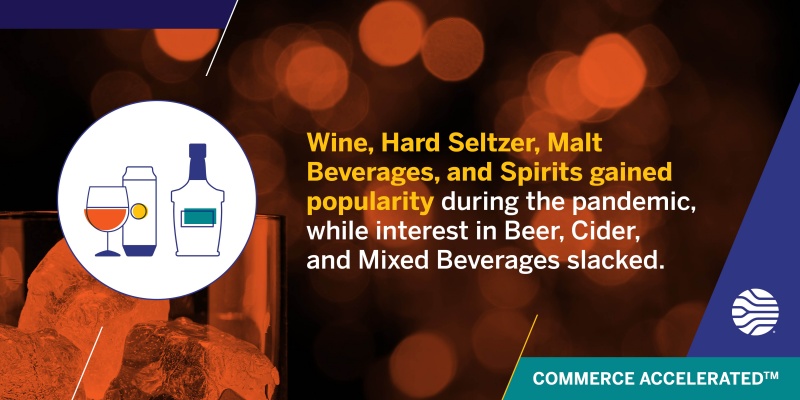 After nearly a year of analyzing the impact of COVID-19, we gathered data from 1,000 drinking-age adults in the US to identify pandemic-driven trends related to adult beverages. 
What did we learn? Well, COVID-19 changed almost everything about our lives in 2020, including how people drink adult beverages. Some sales were up, others were down, and millions of people had to adjust to drinking at home instead of going out to bars and restaurants — but that doesn't mean they weren't finding new and different ways to drink socially. In fact, more than a quarter (25.4 percent) of adults surveyed said they found new social routines to spend time with friends and family multiple times a week.
Almost as interesting as what DID change is what DIDN'T. Even with the added stress of lockdowns, fear and uncertainty, people didn't actually seem to drink more adult beverages. According to the survey responses, the number of people having 1-3 drinks per week stayed relatively the same, and even decreased. Before the pandemic, 48.7 percent of respondents said they drank 1-3 drinks per week. During the pandemic, that number decreased slightly to 44.8 percent. 
For all the insights, view the entire infographic below.