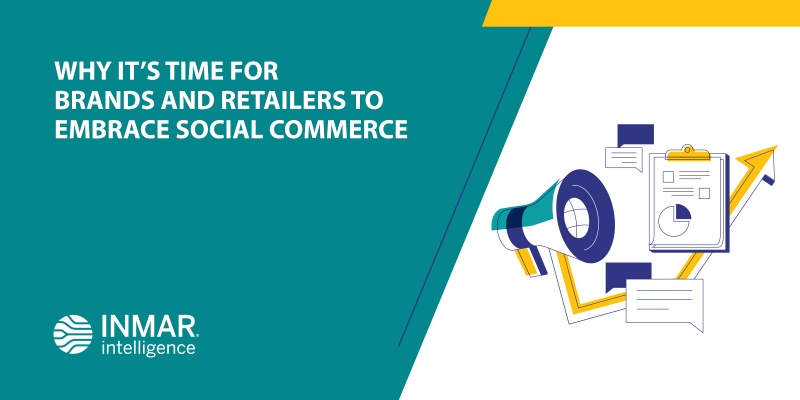 Over the past year, many marketers have realized that both social commerce and e-commerce are integral to reaching the modern shopper and driving revenue. While 38% of marketers have coordinated social media advertising with their overall e-commerce strategy, there is a lot more to social commerce than just social ad referrals. 
SOCIAL COMMERCE IS BEING DEFINED TOO NARROWLY
Many marketers relegate social commerce only to purchases made directly on a social platform. Instead, they should include purchases that come through other digital and/or in-store channels that were influenced by social media or influencer marketing.

IDENTIFYING AND REACHING SHOPPERS IS DIFFICULT
Even as marketers begin to expand their definitions of social commerce, they are still challenged with leveraging their data effectively and efficiently. According to this study, 60% of respondents say their organizations struggle to identify the customer segments most likely to engage with their brand in a meaningful way. Furthermore, 57% struggle to leverage data to learn more about customers' values and goals, and almost half of the respondents (49%) struggle to develop a logical and seamless flow from social interaction to online transactions.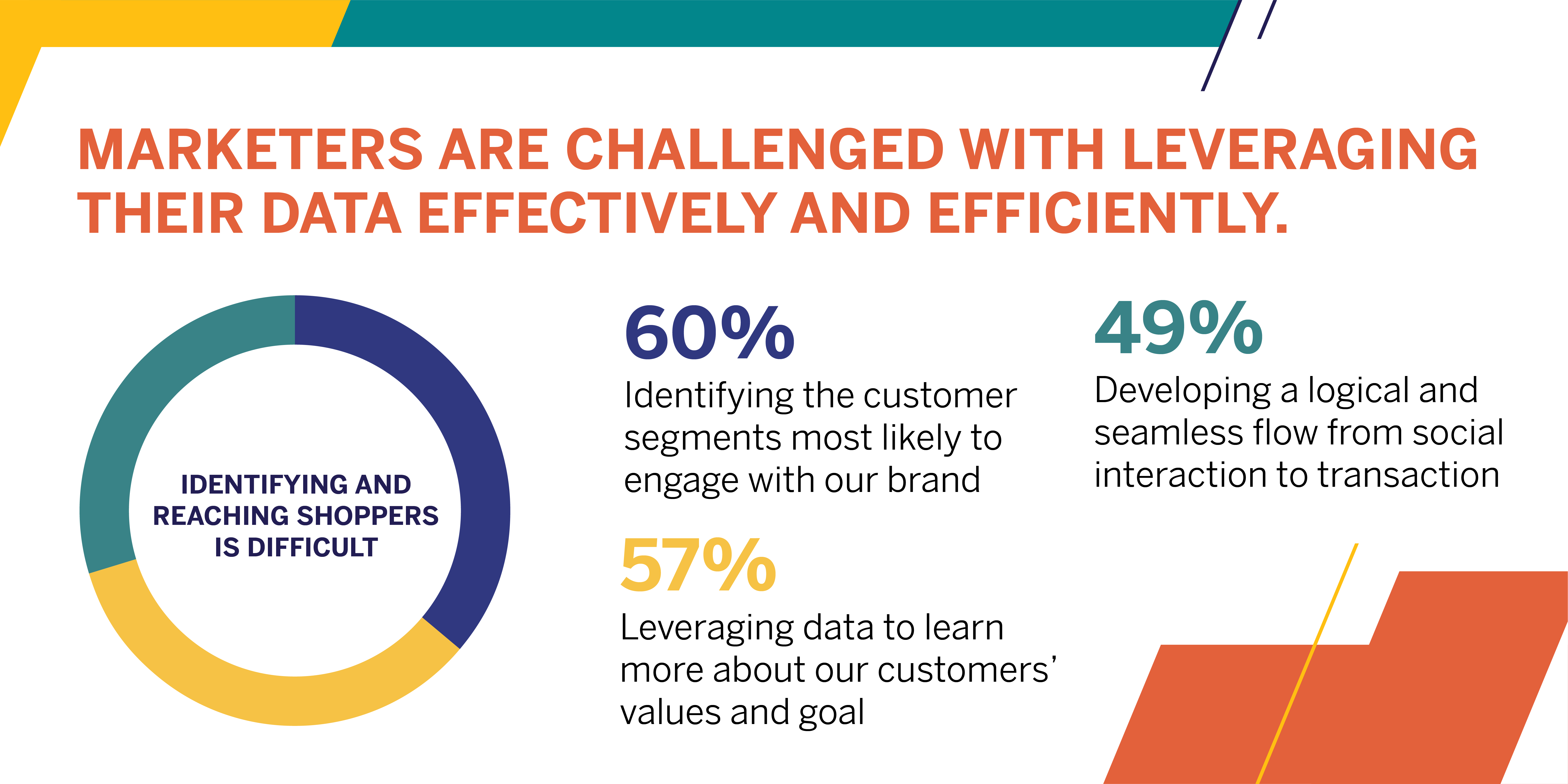 CONSUMERS WANT TO TAKE BACK THEIR AD POWER
Consumers are prepared to take back the power when it comes to the advertising messages they see. This trend has been evolving for quite a while as consumer demand for more personalized, relevant shopping experiences has grown. Over the next year, 53% of marketers believe more consumers will manually customize their ad preferences to meet their interests, eliminating some types of ads. This will largely be made possible by Apple's latest iOS software update, which allows users to opt out of mobile app tracking. As more consumers make the choice to take their data back, marketers will have to rely more heavily on 1st-party and zero-party data. Altogether, 89% of respondents believe first-party retail data will be impactful to their social commerce strategies to some degree, with 53% of the respondents saying it will be "very" or "extremely" impactful. 
Are you ready to learn more about how social commerce will be impacting the new retail experience? Download your free copy of our report today!