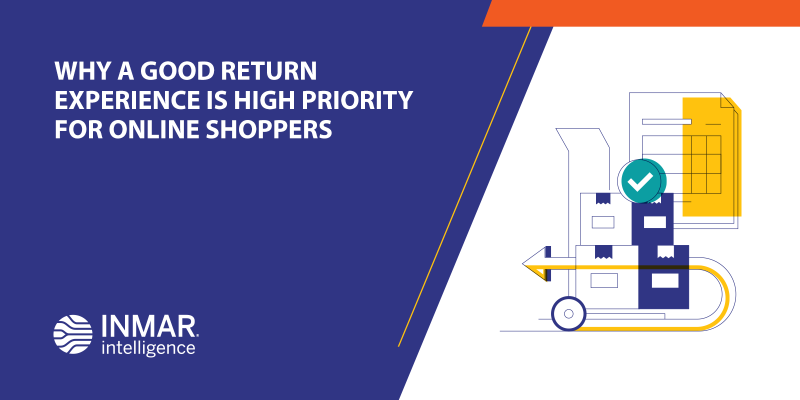 The growth of returns from online purchases is outpacing the growth of online sales by nearly 5 times. To better understand the dynamics of online sales and returns, Inmar Intelligence surveyed 1,000 adult shoppers that had returned at least one online purchase within the past three months.
Specifically, the survey examined key returns attributes including reasons for returns, frequency of returns, what parts of the returns process are valued most and how returns can impact shopper loyalty.
The rapid increase in product returns has become a point of contention among trading partners. Rightly so, considering returns can erode margin and impact brand and retailer loyalty. Additionally, shoppers have more purchase options than ever before, adding significant complexity to the post-purchase experience.
Inmar Intelligence found that 63% of respondents had made more than four online purchases within the last three months. Breaking this percentage down further revealed that 32% had made four to six online purchases and 31% had made 10 or more – all within the past three months.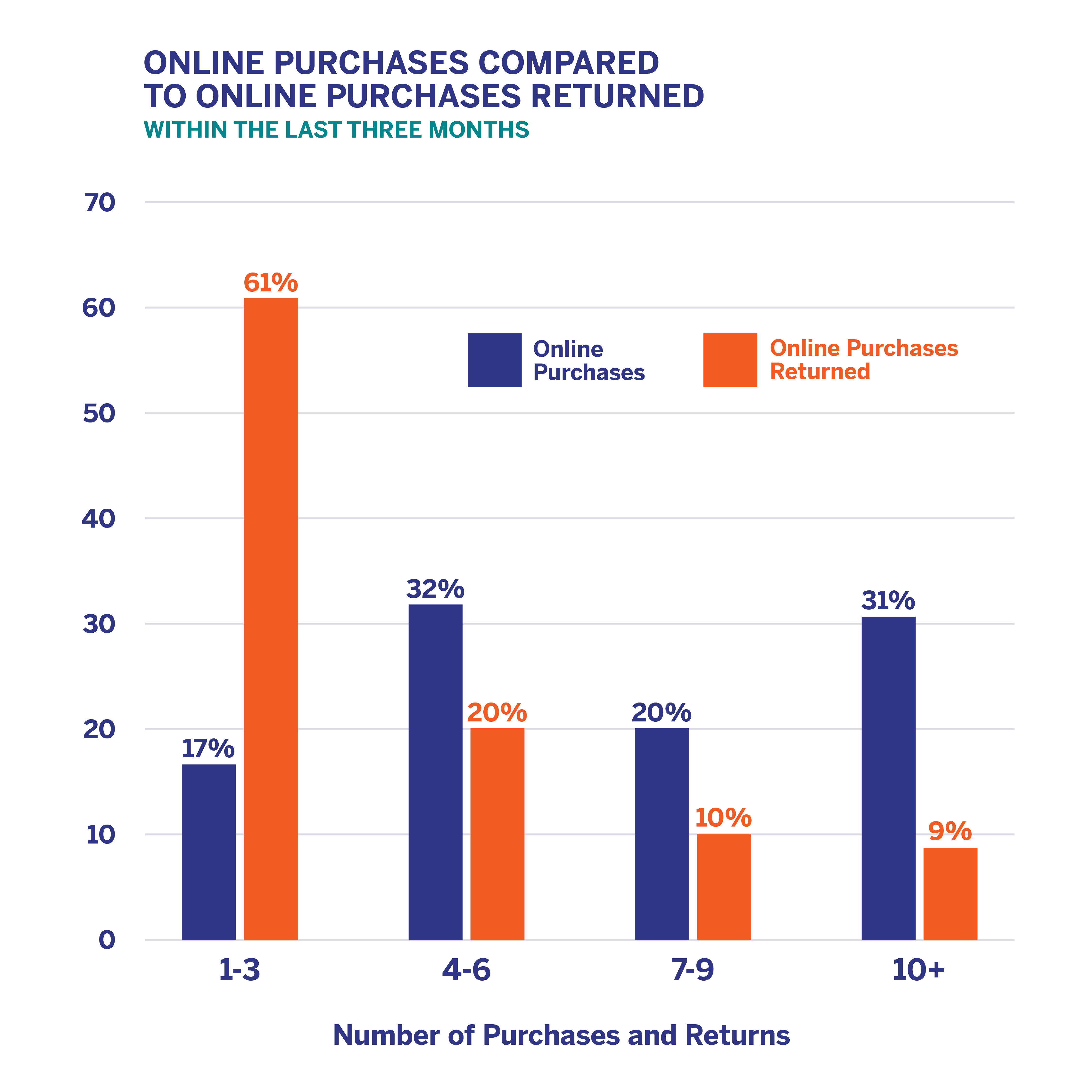 Additional key findings include:
Fifty-five percent of online shoppers made purchases knowing they would return some of the items purchased
Eighty percent read the online merchant's return policy before making a purchase versus 67% who reviewed a physical store's return policy prior to purchasing. 
Forty-four percent of respondents still prefer to return in-store despite being offered free shipping for product returns
Is charging for product returns a deal breaker?
Surprisingly, charging for product returns is not as important as originally thought. When asked if returning in-store is a perk and leads shoppers to purchase from a merchant, 84% said yes. When asked if they would continue to shop with a merchant that charged return fees, 57% indicated they would. 
The importance of a positive post-purchase experience
In the world of online sales, the customer experience is paramount. The majority of omnichannel and pure-play e-commerce retailers are using – or plan to use – the customer experience (CX) as a key differentiator in a crowded marketplace. Trading partners understand that loyalty requires new tools of engagement, and that loyalty must be earned and validated with every transaction, whether purchasing or returning merchandise. Fifty-nine percent of them said they have had a poor returns experience for items purchased online, which led most of them to stop shopping with that merchant.
In addition to enjoying a positive post-purchase experience, the survey revealed that online shoppers also value instant credit, in-store coupons and convenient drop-off locations.
According to Ken Bays, Vice President of Product Development at Inmar Intelligence, "An integrated and optimized post purchase experience can provide cross-selling or up-selling opportunities while enhancing shopper loyalty." Bays also said, "Omnichannel retailers would benefit greatly by offering free in-store returns for online purchases. These retailers may even add fees for mail-back returns to further incent shoppers to return in-store. Pure-play e-commerce retailers would benefit by offering customers greater convenience through multiple pick-up and drop-off locations."
Trading partners that leverage the power of a positive post-purchase experience will take market share from their competitors and be afforded more customer engagement opportunities while capturing lost margin from inefficient return processes.
You can view the full survey findings here.