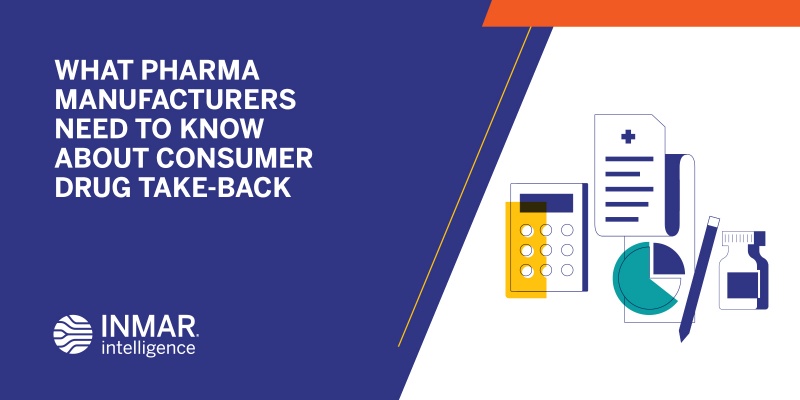 As jurisdictions across the U.S. continue implementing and enforcing disparate legislation mandating drug take-back programs, the burden of funding and execution for these programs has fallen upon pharmaceutical manufacturers. 
The regulatory, operational, and financial challenges that accompany this legislation are exacerbated as the industry navigates political and economic uncertainty -- all while trying to maintain its primary focus on improving patient outcomes and public health. 
In the white paper "WHAT PHARMA MANUFACTURERS NEED TO KNOW ABOUT CONSUMER DRUG TAKE-BACK," the Inmar Intelligence team reviews critical considerations for the pharma community regarding consumer drug take-back. Key questions answered include: 
Where and when am I expected to be compliant?
What does compliance look like? 
How do I keep my finger on the pulse of legislative developments? 
What will the regulatory landscape look like in the future?