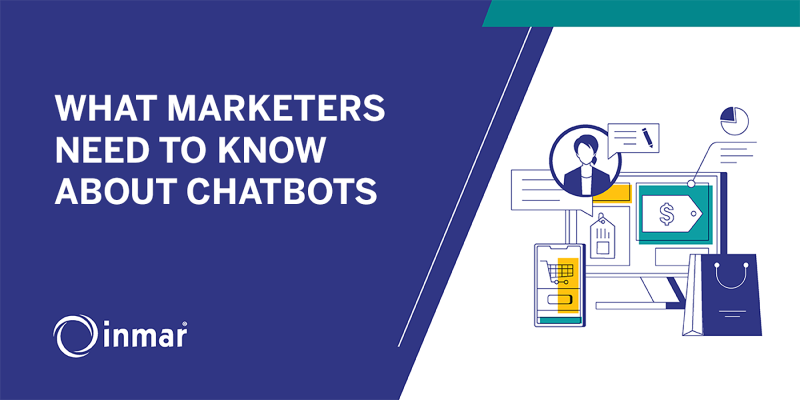 Over the past several years artificial intelligence and machine learning have transformed chatbot technology, providing marketers with the ability to tap into new opportunities for consumer engagement. Learn more about the opportunities with chatbot technology (and scroll to the bottom for an infographic you can download for reference when you're planning future chatbot experiences).
While chatbot technologies are only beginning to emerge from their infancy—90.1% of consumers surveyed have never interacted with a chatbot—brands have enormous opportunities to capitalize on early success, understand the nuances of usage across different demographics, and improve the customer experience to
ultimately forge lasting, beneficial connections. 

consumers are looking for help!
ACTION: Ensure your brand's chatbot can handle customer service requests or can hand off customer questions to a dedicated service team.
As this is a relatively new experience for many consumers, brands should continue to develop chatbots as a method for customer service, but should also look for ways to encourage interactions, content discovery and, ultimately, transactions. 
Consumers like incentives
29% of consumers who interacted with chatbots were looking to receive a rebate, free product or personalized product recommendation. In addition, 26% of consumers say free products would be the most enticing when deciding to converse with a brand's chatbot. When trying to decide how to incentivize your customers to participate in your chatbot experiences, it's pivotal that you understand what motivates them.
understand your audience
Consumer interaction with chatbots varies based on age and gender. Understand what your target audience is looking for to design the best chatbot experience.
Chatbot usage for men
Men aged 34-44 have had the most interactions with chatbots.

31 percent of men aged 34-44 found their chatbot interactions helpful.
ACTION: Tap into this audience's interests—41%A of men look to YouTube influencers when researching a product. Try incorporating influencer video into your brand's chat experience.
Chatbot usage for women
34% of women aged 55-64 found their chatbot interactions helpful.
38% of women aged 55-64 were the most willing to have multiple conversations with brands for a promotional incentive.
ACTION: Use promotional incentives like offers or free products to encourage additional demographic segments to engage with your brand's chatbot.
incentivize chatbot conversion
30% of men 18-34 and 29% of women 45-54 said they would purchase a product within a chatbot conversation.
ACTION: Tailor programs to focus on conversion versus awareness for these age groups, and continually engage these groups with new, personalized incentives based on previous activity.