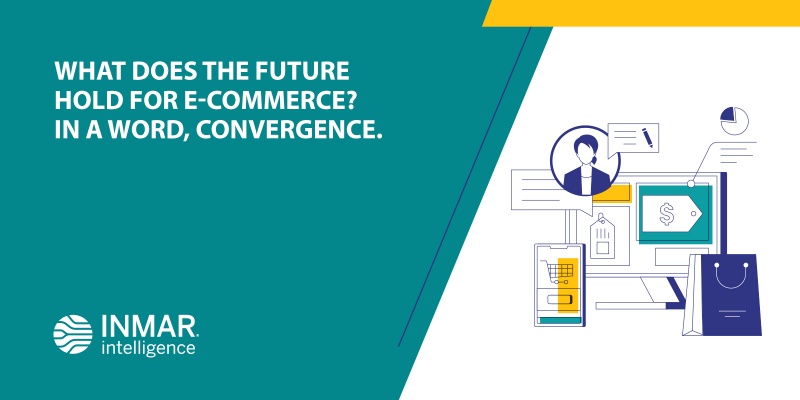 Thanks in large part to the shifting consumer habits that arose in lockstep with COVID-19, by next year more than half (51.3%) of the U.S. population will be digital grocery buyers. However, that doesn't mean these shoppers won't be visiting grocery stores (unless the Delta variant continues to grow). Instead, they'll simply add online grocery shopping to their regular routines.
Today, more than ever, customers expect a seamless in-store and online experience. E-commerce can bridge that gap, and help retailers and brands meet this new shopper expectation. As retailers reconsider, restructure, repurpose, and reinvent how they sell products, manage operations, offer payment solutions, and engage consumers, we believe the future begins and ends with convergence.
What is convergence?
In this retail context, convergence occurs when media, incentives, loyalty and payments break free of their traditional silos and integrate to become more powerful. 
What are the benefits of convergence?
This integration provides a holistic view of shoppers — in-store, online and mobile — helping retailers and brands:
Deliver a hyper-personalized experience at every interaction
Pivot quickly and react to shoppers' changing needs
Adjust and adapt their promotions programs
Target and activate their unidentified shoppers in new meaningful ways
Are you ready for convergence?
Convergence is coming sooner rather than later, but you can stay ahead of the curve. The first step is to make sure you have your own e-commerce platform in place, and the partner or partners to help you integrate media, incentives, loyalty and payments. Once you've accomplished that, you'll be well on your way to a lucrative e-commerce future.
To learn more about convergence, and the future of retail, be sure to check out this article on Progressive Grocer.