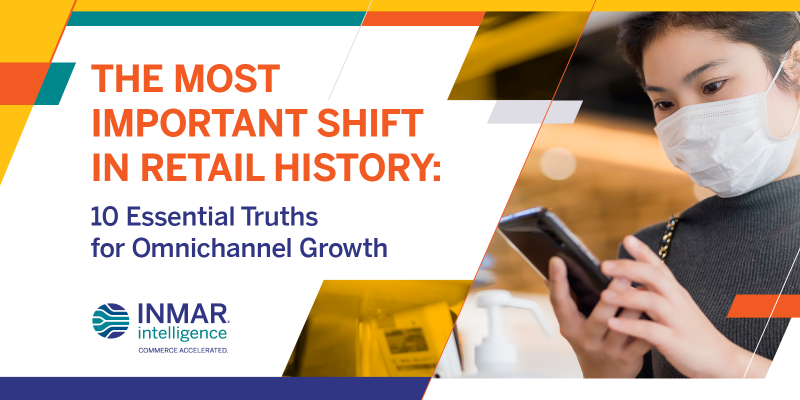 Did you know a recent McKinsey Global Survey reported 8 out of 10 respondents said their organizations had embarked on a digital transformation journey in the last five years?
Many think digital transformation is all about technology. It's not. It's about changing your mindset to be less focused on selling products, and more focused on meeting your customers' needs.
When you switch to being customer-centric, you can give shoppers the right products at the right time at the right price. In-store. Online. And offline. That's a game-changer.
Please take 90 seconds to listen to Spencer Baird, our Chief Transformation Officer, talk about our ongoing series on Digital Transformation. You'll discover how Inmar Intelligence is uniquely poised to help retailers move from where they are today, to where they want to be in the future. 
It's time to shift your digital mindset with these 10 Essential Truths for Omnichannel Growth.
Fill out this short form and you'll gain immediate access to the first white paper in our digital transformation series.