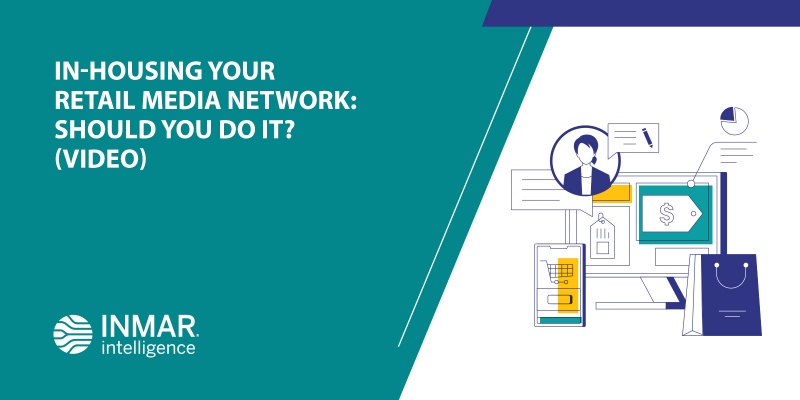 "In-housing" comes up as a very frequent topic when we're advising our retail partners on their Retail Media Network strategies. There are varying degrees of in-housing and each brings its own benefits and challenges
 
Amazon is an extreme example in which a retailer has built their entire ad stack internally and hired all sales and service staff necessary to bring Amazon Advertising to market. This is not a feasible strategy for most retailers but this level of ownership is not required for success with a Retail Media Network. There are any number of in-housing strategies that can be deployed to match business goals and resources.
Watch the video from industry expert, Steve Ustaris, to get a better understanding of differing in-housing strategies.