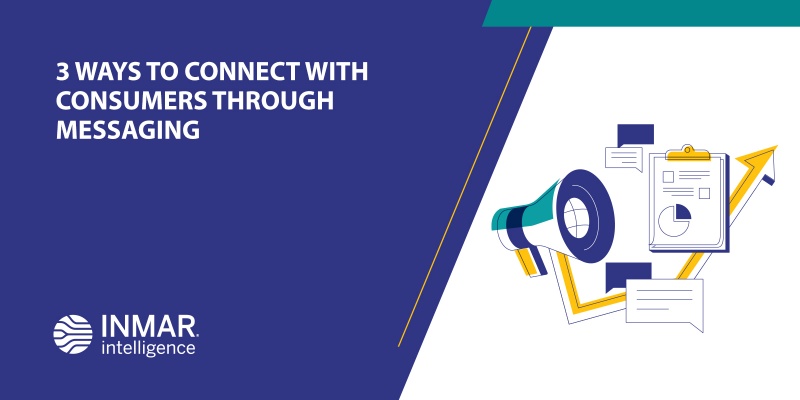 Let's face it - customers expect personalization when they communicate with brands and retailers. In fact, 72% of consumers say they only engage with personalized messaging. Messaging channels like SMS, Facebook Messenger, and Twitter offer brands and retailers the perfect means to communicate and foster brand loyalty with their shoppers. 
While communicating through these channels might seem new, 54% of shoppers are planning to increase their purchases through SMS, messaging apps and chat over the next year. And, the COVID-19 pandemic has only accelerated the adoption and usage of messaging apps. Facebook noted that total messaging on its platform was up by more than 50% in March. 
So, how can you use messaging to more effectively engage consumers? 
Facilitate DIGITAL PRODUCT TRIALs 
In-store sampling events have been widely delayed or canceled, making it difficult for brands to use this strategy to introduce new products to consumers. But, you can use messaging platforms in place of this traditional method to engage with shoppers, educate them on product benefits, and incent trial through a full-price digital rebate. Utilizing messaging versus a traditional in-store demo means you can re-message your audience and ask how they liked your product, share additional usage occasions, or provide them personalized offers.
provide VIRTUAL PRODUCT CONSULTATIONS
Shoppers don't want to spend a lot of time at the shelf or at home trying to determine which product is right for them. In fact, 49% of shoppers are spending less time in-store and are making quick "in and out" trips. 
This "need for speed" is, no doubt, going to continue into the holidays, so it will be extremely important for brands and retailers to provide shoppers with a "virtual associate" this holiday season. Use AI-enabled chat conversations to help guide shoppers towards the perfect product for their specific needs. Think of it as a personality quiz, but instead of shoppers finding out which Office character they are, they find the perfect gift for their mom or the perfect skincare routine.
create a virtual fan experience
Live attendance at upcoming sporting events is unlikely, and many new theatrical releases have either been delayed until next year or pushed to digital releases. Still, you can keep fans engaged and excited by offering exclusive content, promos or experiences to those who chat with your brand.
 You can tie real-time action on the field to exclusive offers, free products or sweepstakes entries to keep sports fans engaged with your brand throughout the season. Keep movie fans excited with first dibs on branded merchandise or deleted scenes.
To learn more about how you can use messaging to engage -- and activate -- consumers, watch our webinar below.