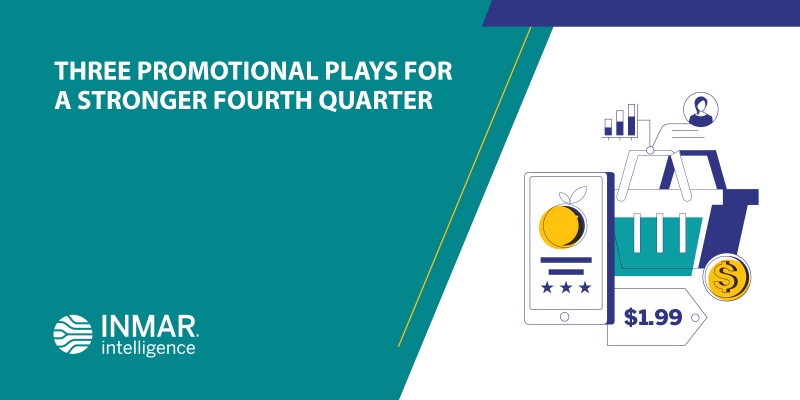 In a "normal" year, the back half of 2020's promotional calendar would have been locked in months ago. But this year -- it goes without saying -- is different. Despite being in month 10 (!) of the calendar year, some CPG brands and their marketing partners have yet to finalize how, or even if, they will promote during the year's final quarter. 
With marketing budgets evaporating, company reorgs shifting responsibilities and decision-makers unsure as to how consumers will purchase this holiday season, the hesitancy is understandable. However, the potential cost of inaction is tremendous and failure to aggressively promote will put those who do not act at a competitive disadvantage for the remainder of this year and beyond.
The time to act is now and our Q3 2020 Shopper Insights Survey surfaced three promotional strategies that can help marketers bring this year to a much stronger close.
Promote new products, recipes and activities.
Almost 60% of holiday shoppers either anticipate a change to their traditional in-person holiday events or are unsure if there will be a change. This means that many will be looking for new ways to celebrate the holiday season. 
Help them develop new traditions by inspiring them with new products and recipes while promoting new holiday use cases. If you are introducing new products or reintroducing products that may have lost shelf space over the past year, utilize high value offers on smaller pack sizes to drive trial and increase sales velocity throughout the quarter. 
Increase the frequency and value of your holiday offers.
Among shoppers who have set their holiday budgets, 35% are planning to spend less on gifts, decorations and meals than in past years. With so many shoppers facing financial uncertainty, offers and promotions will have a greater influence over buying decisions. 
With a reliable supply of product in place, utilize offers that stimulate product loading, such as "Buy 1, Get 1 Free" or "Buy X, Save $Y." This will enable shoppers to get the products they want at an attractive price point while increasing sales volume for you. Depending on your category, the additional purchases may lead to greater long-term household consumption and/or a higher market share for you in the more immediate future. 
Enhance both your in-store and online merchandising.
For all that's changed, some shopper behaviors remain constant with 61% of holiday shoppers reporting making more trips to the store for grocery items during the holiday season. This year, however, these trips will be a combination of in-store visits and online experiences.
This means that both in-store and online merchandising will continue to be an important component of your holiday strategy. Utilize retail incentives to secure display space in store and/or premium placement online. To ensure you receive full support for promotion dollars spent, make it a requirement that retailers visually validate the presence of your display throughout the promotional window in order to earn the cents off per unit.  
There's no way to guarantee success in this year's uncertain fourth quarter. What you can count as a guarantee, however, is that those CPG brands that actively, strategically and creatively promote will enjoy a much better year-end than their competitors.
But that's only half the equation. In order for you and your team to successfully realize meaningful ROI during the final quarter of 2020, you'll need to require viable validation from your retailers before you reimburse them for redeemed offers and deployed incentives. This active measurement will help reduce your promotional expenses and lower the financial barrier to activation at a time when your shoppers -- and your brand -- could benefit most.