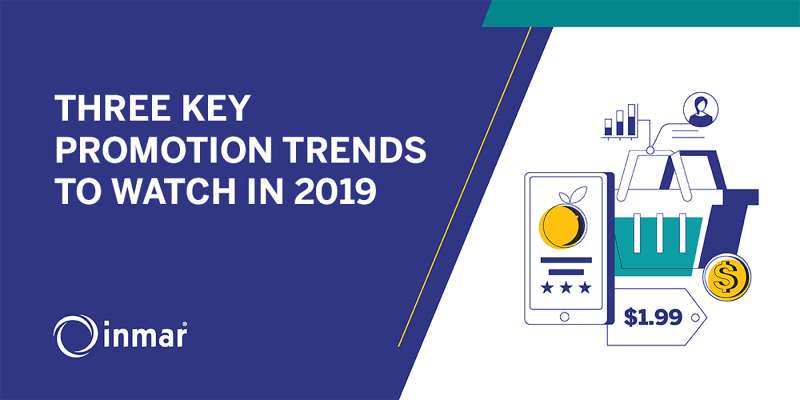 Growing consumer demand for convenience, value and personal relevance around their shopping and saving activity in 2018 fueled the continuation of a paradigm shift towards greater deployment of digital promotions by marketers -- and increasing adoption by consumers. Declining print media circulation -- paralleling expanding technological innovation -- helped drive a decline in total coupon distribution and redemption while digital volume (both distribution and redemption) increased significantly.
Inmar's analysis of this ongoing disruption has surfaced three key trends that will markedly influence shopper engagement and activation in 2019.
Technology-enabled promotions are capturing greater consumer attention and share of redemption.
Redemption volume for digital Load-to-Card coupons (L2C) increased 14.6% in 2018 compared to 2017. As a result, L2C coupons represented 14.8% of all coupons redeemed last year, ranking only behind Free-Standing Inserts and Instant Redeemable coupons in share of redemption.
Shoppers are engaging with a variety of coupon methods throughout the shopper journey.
Inmar's 2019 Shopper Behavior Study found that 60% of shoppers reported using both paper and digital coupons with only 28% of shoppers reporting they use paper coupons exclusively and 13% saying they use only digital coupons. The study found, also that this coupon use is regular and ongoing as 42 percent of surveyed shoppers reporting they "always" or "usually" use digital coupons when shopping for groceries while 37 percent of survey participants said the same about using coupon inserts from the Sunday newspaper.
Price promotion remains a meaningful way to impact shopper decision-making.
Coupons continue to significantly influence shopper behavior in with 80% of shoppers surveyed by Inmar Analytics reporting that coupons changed their purchase behavior in 2018. Among these shoppers, 37% bought sooner than they would have because of a coupon and 35% purchased more than they would have otherwise due to having a coupon.