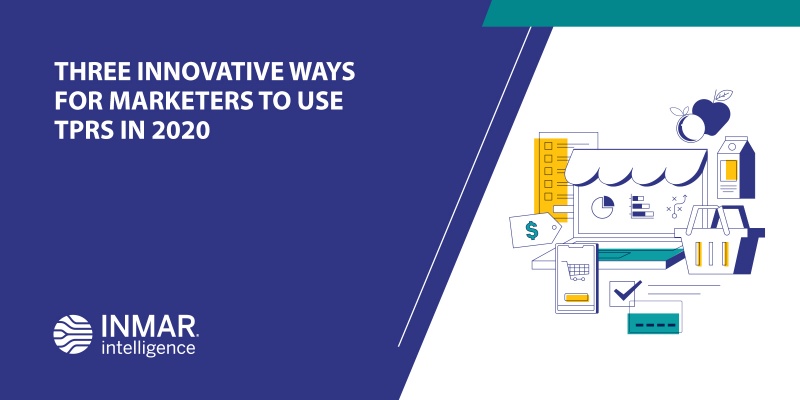 Temporary price reductions (TPRs) have long been effective in helping CPG trade managers quickly increase sales lift. Not only do they drive product trial and loading, they also strengthen relationships with key retail accounts. Traditionally, TPRs have been used predominantly by trade marketing teams -- and with great success. I propose, however, that TPRs can be effective well beyond their current application and should be employed to support brand and shopper marketing teams, as well. If deployed creatively, a TPR can be a powerful component for a variety of marketing campaigns. 
Consider these three approaches for deploying TPRs:
1. Cause Marketing
A survey by Cone Communications found that 87% of Americans will buy a product from a company that advocates for an issue they care about. Given the current economic and social climate, brands have an excellent opportunity to foster business-building goodwill with shoppers by using price promotions to demonstrate support for charitable organizations and/or social causes. 
Consider a "Buy X, Save $Y, Give Z" campaign. While not a requirement, this strategy can be particularly effective when there is "attachment" between the promoted product and the cause being supported by the promotion. As an example, a breakfast foods manufacturer could give shoppers a $1.00 discount when they buy two boxes of the brand's cereal and, with each qualifying purchase, the manufacturer will make a monetary or in-kind donation to a hunger relief organization such as Feeding America or The Hunger Project.
2. "Story Selling"
Combining a temporary price reduction with related digital content that effectively presents brand value is an excellent strategy for increasing shopper engagement, enhancing brand perception and encouraging purchase. A well-executed "Buy X, Get Y" promotion that reinforces your messaging at retail will amplify the impact of your content as well as the effectiveness of your promotion. 
For example, a deli products manufacturer could distribute content that portrays how its cheese helps make a charcuterie board a favorite mealtime option while, at the same time, offering a discount on complementary food items featured in the story. In this instance, shoppers buying the promoted cheese could receive a $1.00 discount on another type of cheese or a cured meat product from the manufacturer.    
3. Shopper Appreciation
The past few months have been extremely stressful for most Americans and, by and large, consumer optimism remains low. According to the 2020 Inmar Intelligence Shopper Insights, 62% of shoppers are concerned about how their personal finances will be impacted over the coming months. Brands that demonstrate awareness of this situation -- and that endeavor to help consumers via a TPR-driven "shopper appreciation" campaign -- will have the opportunity to drive sales among an increasingly cost-conscious shopper base. 

While some might argue that appreciation campaigns should be exclusively employed to reward and retain brand loyalists, the far-reaching impact of the current economic downturn makes it smart for brands to show appreciation for all shoppers with a temporary price reduction promotion -- with the very reasonable expectation of retaining current customers while acquiring new ones.
While these three marketing scenarios demonstrate the potential of TPRs in supporting brand and shopper marketers, these kinds of promotions demand disciplined deployment if they're to be both effective and efficient. It's the kind of discipline and cost control you get from using Inmar ScanApps. 
Direct involvement by ScanApps lets you deploy funds based on a retailer's validated performance and ensure promotional dollars are spent only on specified UPCs during the designated promotion period. And, because we're so precise with our validation, we are able to reduce promotion costs for brand partners by 20%, on average. In addition to this pass-through efficiency, ScanApps delivers, on average, $1.17 in price performance for every $1.00 spent.
Driving sales, providing promotional support across the marketing function, and strengthening relationships with both shoppers and retail partners, TPRs are a powerful force for building brand. This is a great time for brands to get innovative in how they use them -- and recognize who they can call on to help maximize their performance.