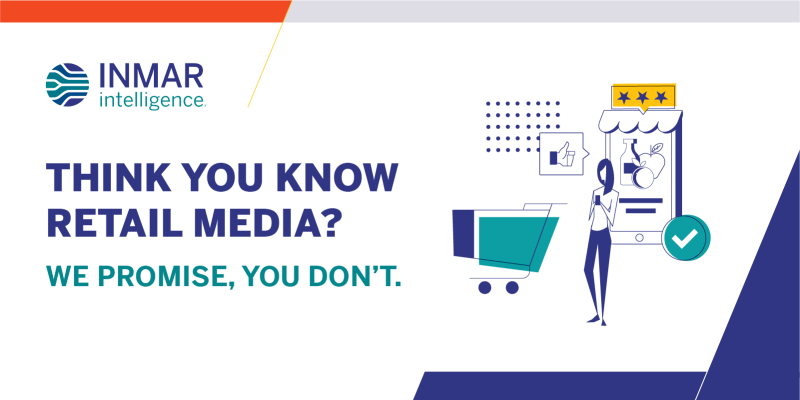 Since its inception, retail media hasn't experienced the level of transformational change many of us expected. Yes, it has evolved slightly — to become an even better monetization tool. But as consumers continue to demand greater value, better experiences, and stronger engagement from retailers and brands, it's high time to redefine and refresh retail media so it can reach its full potential. 
On February 15th at 1 PM ET, Inmar and guest Forrester Research discussed the birth and future of retail media networks. Watch the recording via the form on this page to gain a deeper understanding of how to overcome its challenges, and learn how to seize its opportunities in 2023 and beyond. 
In this webinar you'll learn more about: 
The retail media evolution
How retail media is falling short of consumer expectations
The future outlook of retail media networks
Watch now to hear from guest speaker Sucharita Kodali, a Principal Analyst at Forrester Research, and our own Samantha Miller, Director of Product Marketing, Retail, as they discuss everything you need to know about the current and future state of retail media.