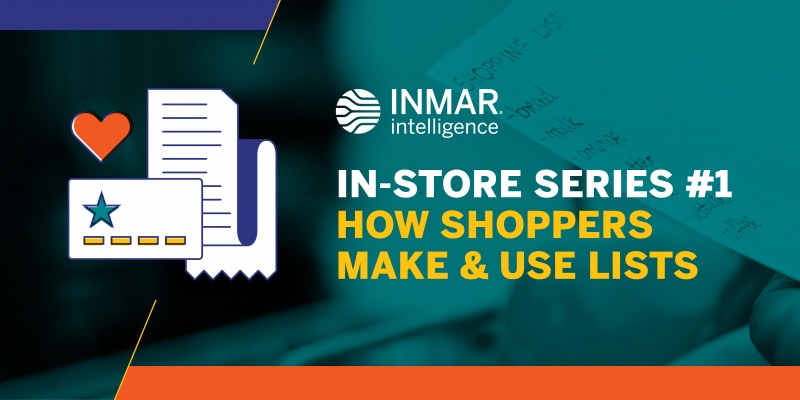 Do you REALLY know what a shopping list means to the average consumer? You might be surprised to learn that the slip of paper, or digital list, that's carried into the store by almost 90% of shoppers is more of a catalog of suggestions than a strict set of instructions. 
Almost nothing is predetermined, especially when it comes to brand preferences. So, when navigating through aisles and among end-caps, how are decisions really made? Marketers will love to learn that choices can be heavily influenced based on the touchpoints and in-store printed/digital messaging that shoppers interact with.
We surveyed 1,000 people to find out more about average shopping behavior. In this infographic, we're exploring the actual merit of consumers' pre-shop listing, as well as the value of brand and retailer input. 
Don't miss parts two and three of this In-Store Infographic series, both of which will be published in coming weeks! The complete set tells the full story of shopper behavior from browsing, to making lists, to store and brand loyalty.