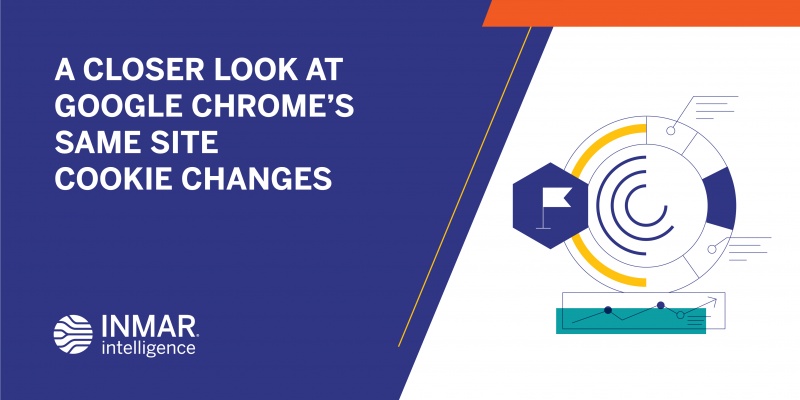 A week from today Google same-site cookie changes are going into effect. If you are involved in digital advertising and this is news to you at this point – that's bad. So take a moment first and catch up on this Google Chrome blog which does a great job of explaining the changes taking place. While the relevant engineering for compliance with this update is relatively easy, the potential impact on addressable digital audience and campaign attribution is significant.
What's happening?
The key update is that cookies placed on a Chrome browser must explicitly declare whether they are intended to track user activity across the web (3rd party) or only on the website they are visiting (1st party). If the domain of the cookie is different than the website being visited or the cookie will be accessed on other websites, then the cookie must be declared a 3rd party cookie. The other update is that all cross-site cookies must generate all links over a secure HTTPS connection.  (SEE REFERENCE 1)
Reference 1: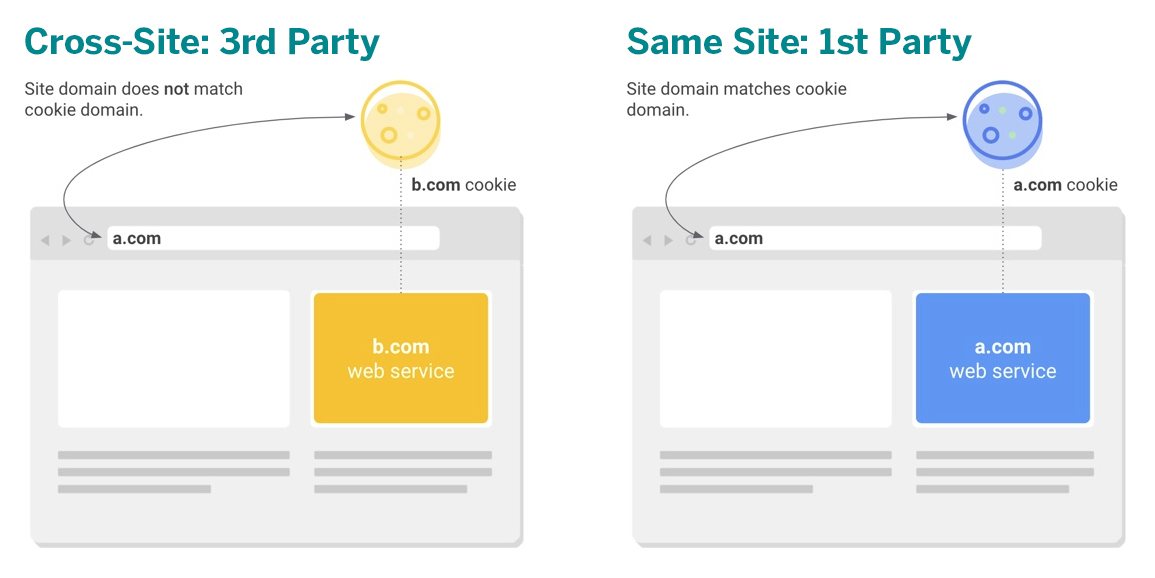 Source: https://blog.chromium.org/2019/10/developers-get-ready-for-new.html
Why the change?
Chrome's same-site initiative is a step toward Google's stated goals of creating greater transparency, choice and control for Chrome users. The cross-site update provides additional security standards for the prevention of Cross-Site Request Forgery (CSRF) attacks. It also lays the groundwork for additional user control over privacy. The cookie same site setting can be leveraged by the users to decide what type of cookies they will and won't accept based on the website they are visiting and the activity they are taking online.  Using secure calls is a common sense measure to help prevent network attacks.
Why it matters
All 3rd party Chrome cookies that have not been updated for Same Site compliance by the platform that originally set them will no longer be accessible to anyone after February 4th. That's a big deal because Chrome cookies have a long lifespan and capture the greatest share of browsing activity.  Across more than 300 retail websites Chrome makes up 40% of web visits compared to 36% for Safari. In terms of lifespan, more than 52% of all Chrome cookies that ownerIQ interacted with over the last 30 days are more than 1 year old. Compare that to 1 day for a Safari cookie. As a result, Google Chrome makes up an even larger share (71%) of data-driven, digital advertising inventory transacted for programmatic and direct buys, making Chrome cookies vital to the $60B programmatic industry in 2020. (SEE REFERENCE 2)
Reference 2: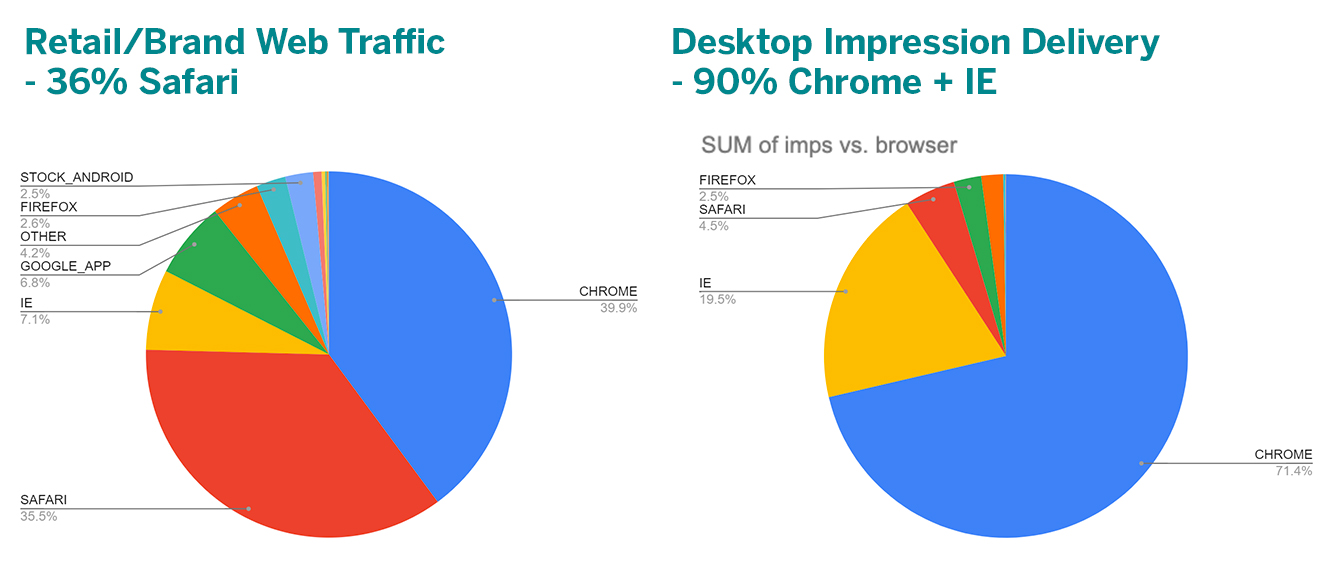 Source: CoEx Platform, Inmar | ownerIQ
What is the impact?
There are two areas where marketers will see the impact of Google Chrome cookies being inaccessible after Feb 4th if they have not yet been updated per the same-site specs:
DIGITAL MEDIA CAMPAIGN ATTRIBUTION – Any cookies without SameSite declarations set by 3rd party technology will be lost for future purchase attribution (in-store or online) after the final release of Chrome 80 in February 2020.   Result is that cookie attribution and related digital ROI should expect to see a hit especially over the first 30-90 days while cookies are replaced or updated for cross-site context.
AUDIENCE TARGETING AND MONETIZATION – Publishers and retailers that are monetizing their audiences programmatically or via ad networks should expect to see a big earnings hit.  Cookie-based audiences that are generating revenue by ad targeting in other platforms will see a large percentage of active audiences suddenly become unreachable in February.
Closing
Overall this change is not as severe as it could have been since it allows marketers to continue using third-party cookies, just in a restricted fashion. Given that Safari cookies are basically worthless at this point, Google Chrome is a critical resource for ad campaign targeting and attribution for web-based advertising. Understanding the importance of Chrome Cookies, ownerIQ rolled out support for the same-site updates in early November, giving us 90 days to update all existing Chrome cookies and mitigate the risk of audience loss.
So, hooray! Google Chrome is letting the cookie live to see another day – so far.  Still, it's not all good news. Targeting and attribution will take a hit across the digital advertising industry even for those companies that make their cookie updates before Chrome's Feb deadline. If you want to learn more about the upcoming same-site change and how Inmar | ownerIQ is prepared, email: oiq_info@inmar.com.