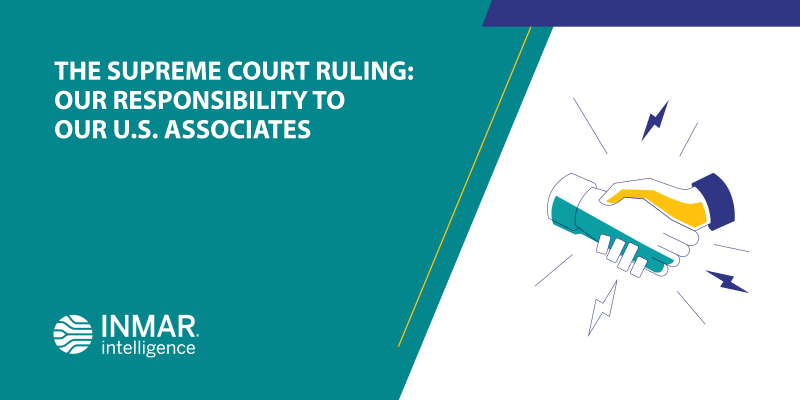 Last week's Supreme Court healthcare ruling had profound implications for many of our associates and we feel it is our responsibility to ensure that all Inmar associates are treated fairly and equally.
Inmar is committed to providing an equitable workplace focused on safety and inclusion for all of its associates, and restricting certain healthcare to certain groups who live in certain areas is not consistent with this commitment. We believe it's important for us to take action, and ensure individuals have the personal freedom to make their own healthcare decisions.
To support this freedom, we continue to offer the same healthcare benefits — including family planning and reproductive benefits — that are available today. These benefits include fertility treatments, pregnancy prevention, and access to contraception and pregnancy termination.
In order to make sure all of our associates have access to the coverage they need, no matter which U.S. state they live in, we are also expanding — where legal — our health care travel and lodging reimbursement benefits to cover services impacted by last week's ruling.
We believe this is the best — and right — way to provide the support our associates and their families deserve during these challenging times.