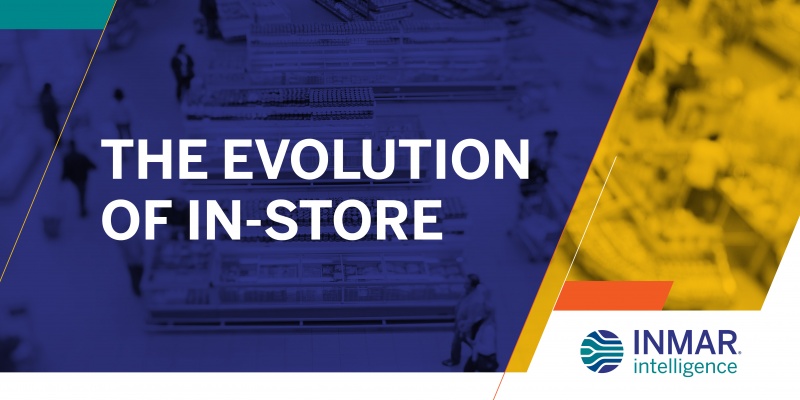 Do you really know how effective your in-store signage is? Sure, there's a good chance it's accomplishing something, but if you can't articulate exactly what's happening when a shopper's exposed to signage — and precisely how it affects purchasing behavior — keep reading.  
Believe it or not, this isn't a difficult hurdle to overcome. While data has long filled the holes in every other aspect of the purchase funnel, in-store signage has been left out in the cold. That trend ends here — it's time to give signage a seat at the big kids' table, with a full-fledged data makeover. 
Take control of shoppers' lists
Although shopping lists are usually made at home, 76% of purchase decisions are ultimately made in-store in advance of any trip out. In other words, you have an immense amount of power to influence consumers once they're in your store. 
Brand decisions are made when shoppers, ads, offers and products unite in the same place at the same time. This intersection occurs many times during the standard shopping journey — so signage can be used at multiple touchpoints to compel more favorable brand decisions in the aisle, at the shelf, and even at the register. 
Only 11% of shoppers build their lists with brand names, while 42% mix products they need and brand names.
9 out of 10 consumers purchase items not on their shopping lists
57% of shoppers spend more than they originally planned
Ads on shelves influence 81.3% of all consumers
In-store signage is ready to rip
Perhaps the most important indication of signage's importance is shopper recall of messaging. Almost 70% of shoppers recall seeing in-store product advertisements, and those impressions lead to browsing and buying. In fact, 69% of consumers who saw an in-store ad browsed the featured product, and 61% purchased the product. 
To drive the point home, 68% of shoppers have purchased a product or service because of a sign, and the same percentage believe that a store's signage reflects the quality of its products or services.
We've figured out how to take signage to the next level, through a purpose-built combination of data and digital technologies.  
It's time to put in-store to work
With the right information and experienced support, it's possible to increase success with the in-store channel. A data-driven approach to Intelligent In-Store delivers relevant, solution-oriented guidance in the aisle, and offers brands more opportunities to drive incremental values.  
When you're ready to make your in-store signage work harder, our new white paper, The Evolution of In-Store, is ready to be downloaded!