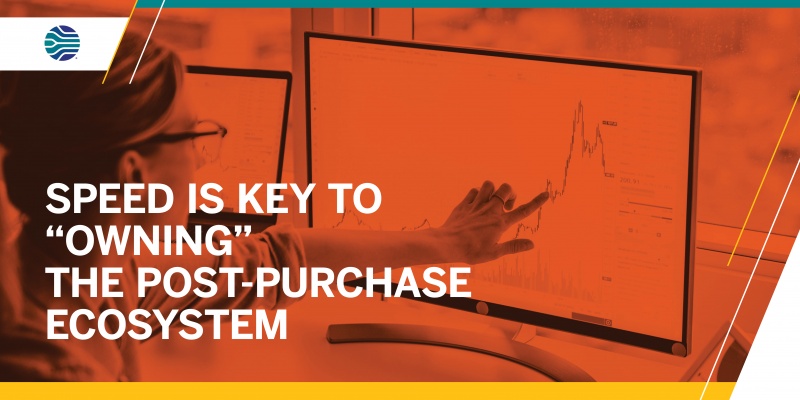 E-commerce sales are up. Way up. The onset of summer and the relaxing of pandemic-driven restrictions have shoppers buying -- and returning -- more than ever before. And, it's no secret that returns rates for online purchases have always been higher than those for in-store purchases. But, now, as consumers have firmly embraced a "buy and try" approach to online shopping, those already high return rates are getting even higher.

At the same time, omni-channel retailers and dedicated online sellers find themselves facing increasing return costs and additional operational complexities as they work to satisfy, and retain, customers who have come to expect their returns to be free and "frictionless." While a recent Inmar consumer survey found some shoppers willing to share the expense of returns, most retailers are reluctant (and understandably so) to ask customers to pay for returns out of fear of losing them to their competitors.
Slow just won't get it done.
So, how can retailers that sell online address these challenges and take command of the post-purchase ecosystem? The answer is "speed." The faster an unwanted purchase can be approved for return, transported, processed and directed toward optimal disposition, the better retailers can protect both their margins and their relationships with customers. Whether the path to maximum value recovery is through return to stock or liquidation in the secondary market, merchants need to be able to make that determination as early in the returns process as possible and then have the ability to execute accordingly. Easier said than done, for sure.
Help is available.
Efficiently accounting for all the elements in the returns process is not a key competency for most sellers. Therefore, "forward focused" sellers need a strategic partner that can help them anticipate what's coming back, initiate the returns process and manage the myriad steps that follow -- all while keeping consumers engaged and informed. They need Inmar Intelligence.

Our new Post-Purchase Experience Management solution provides superior visibility and functionality throughout the post-purchase ecosystem -- enabling retailers to improve profitability and delight customers by maximizing value recovery on returns while exceeding consumers' post purchase expectations. And we can put our solution in place fast. So, give us a call and let's talk.
Watch: A Look at the Post-Purchase Ecosystem with Supply Chain Brain