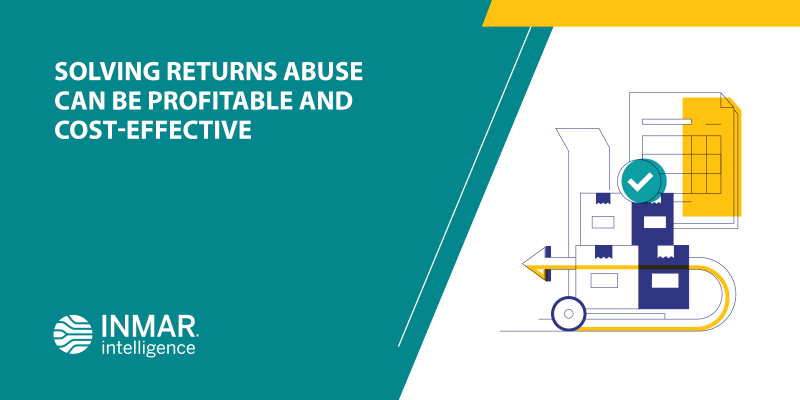 A recent article in Total Retail points out that returns abuse is a costly problem that cannot go untended, to the tune of an annual $24 billion cost to merchants. The author of the  article says manual review of returns is costly, involves large fraud teams and blacklists, is limited by manpower, training and the ability to scale. Those things may sometimes be true of merchants' own in-house capabilities, but there's a much simpler, ROI-based, cost-effective approach. 
While some may believe you have to assemble costly fraud teams at great expense to combat return abuse and fraud, at Inmar we see every day that that isn't the case -- the solution is much more approachable than that. The answer to this issue begins with the creation of a well-defined returns program. 
A solid returns program will not only reduce the cost of returns but will be the most effective approach to mitigating returns abuse. A solid program will be built on the following components:
Establish a returns policy and initiation process that clearly defines eligible returns. The rush to customer ease of returns in recent years has largely ignored this in favor of customer satisfaction, but at great cost. It's ok -- people aren't surprised when there are reasonable rules, but too many will take advantage of you when there are no rules.
Inmar's software is designed to collect the data you need to drive a smart decision on confronting returns abuse or fraud issues with your customers. You will gain clear visibility to the reasons for return and the true condition of the products. That data drives each return item to an optimal recovery outcome. The software can be a standalone solution you use in your current process or a part of a more comprehensive solution in outsourcing returns, depending on your needs. We work with retailers using software in their facilities, and others who couple it with full processing in our facilities. 
Full-service returns processing removes backlogs from your docks and out of the way in your warehouses. It allows you to reallocate your time and  labor expense to its primary focus, moving product into the marketplace for full-price retail sale. With our network of returns facilities in key geographic locations, a full service solution can reduce transportation cost and speed the process of moving returns to receivables. 
Returns abuse is sometimes a complex riddle, but it's far from a lost cause. More often than not, there are good, common-sense answers. Inmar has been solving return management riddles for 40 years -- we've seen everything and we've built software and processing on that experience that consistently, cost-effectively brings answers to just about any situation. 
Contact us today at (866) 440-6917 and let's talk about solving this issue for you.