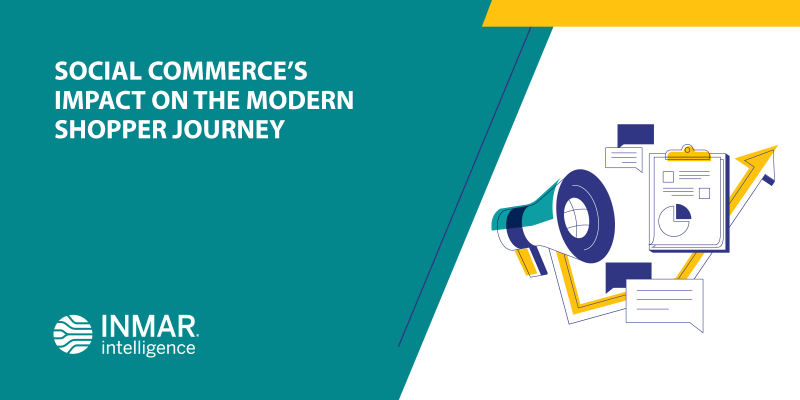 Social commerce, in the simplest terms, is the process of selling products directly through social media. However, it's so much more than just completing a transaction on a social platform. The growth of social commerce signifies a much larger shift in consumer behavior — one that has been happening over the last five years but accelerated rapidly due to COVID-19. 
Consumers are comfortable making purchases via social media and using social platforms for product research, recommendations, and inspiration. In a recent consumer survey, we found 35% of shoppers have made a purchase through a social platform. That number rises to 52% when you're talking about socially-engaged shoppers — people who follow social influencers or have had an online conversation with a brand. Social commerce's growth is a testament to how influential social media is in the modern shopper journey.
What's Changed in the Shopper's Journey?
The traditional, linear path to purchase has fallen firmly by the wayside. A recent Salesforce survey found 67% of consumers use multiple channels to complete a single transaction, and 74% of shoppers are open to making purchases on retailer-agnostic channels — including social platforms and online marketplace environments. 
The growth of e-commerce, and with it social commerce, has led to a significantly shorter path to purchase. Within just the past 5-10 years, the shopper journey has changed from seeing an ad on TV, then seeing the product featured in a store circular, to adding the item to a physical shopping list, and finally buying the product in-store. Now, that process can take minutes.
"I see it, I like it, I want it, I got it"
Ariana Grande, on the modern consumer mindset 
According to a Deloitte report, 29% of social media users are more likely to make a purchase on the same day of using social media. That means that once they see a product, they simply click on the link and buy it. There's no need to wait before they go shopping. 
The Opportunity of Social Commerce for Brands & Retailers 
Social commerce platforms act as a vehicle for product discovery and inspiration that tends to be lacking in the path to purchase — especially when the shopper isn't sure what they want. This presents a huge opportunity for brands and retailers to leverage impactful social platforms like Facebook, Pinterest, and TikTok, because they can influence consumers' purchase decisions in the discovery phase of their shopping journey.  
When building their social commerce strategy, marketers need to ensure their plans include the right balance of scale and context. The key to finding this balance is understanding the shopper's mindset when they are active on various social platforms. For example, Facebook offers marketers a ton of scale, but often consumers are in a passive mindset on the platform and aren't actively looking to make purchase decisions. However,  on more contextual platforms like Pinterest, consumers are searching for products with a higher intent to purchase. 
In the coming years, the importance of social commerce will only continue to grow as new platforms and new technologies are developed — making the path to purchase even shorter and more efficient. The gap between content, product information, and purchase is fast disappearing as a direct result. And the payoff for marketers is big.