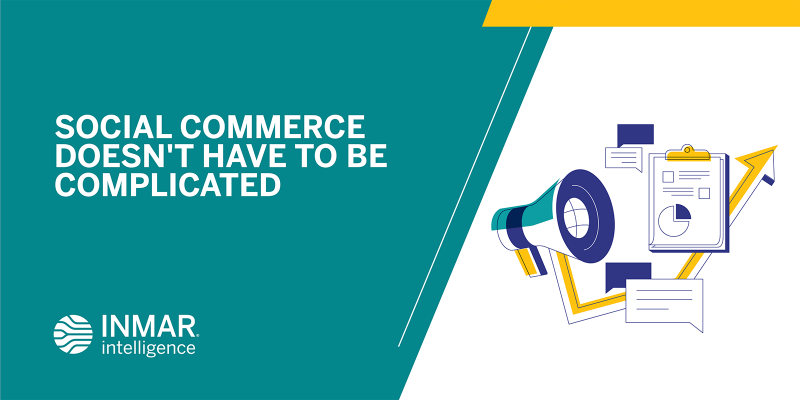 Most Marketers would agree that commerce is always the end goal of any marketing strategy, but those tactics have their own place along the purchase funnel from awareness to consideration to purchase. In this new 'connected shopper' space, we disagree. The proverbial purchase funnel doesn't exist. Today, nearly one in 10 purchases occur on emerging digital purchase points — channels completely separate from retailers' and brands' owned properties.
And, you guessed it, social media is a key driver for both on-platform buying, 20% of shoppers have purchased on-platform, and referral to other e-commerce destinations. Social media is the fastest-growing driver of eCommerce referrals with 110% growth since 2016. Marketers must adapt to the needs of social shoppers by creating multiple, frictionless pathways to purchase a product.
Marketers Can Leverage Social Platform Capabilities To Make Shopping Easier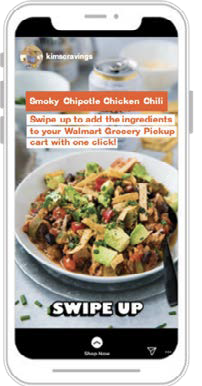 Social commerce is about stimulus and integration points. Sometimes it starts with an ad, sometimes it starts with a recipe search, sometimes you're just watching an Instagram story and you are in LOVE with some shoes that you HAVE to buy now. 
A simple, effective tactic we can integrate is adding a swipe up to shop feature on Instagram. With over 90% of the e-commerce referrals coming from two social platforms, Facebook and Instagram, you should be maximizing your exposure in these channels with clear CTAs to 'Buy Now'. 
Integrating commerce into a post connects inspirational content with an immediate purchase opportunity, removing any second-guessing. Over 30% of people have actually made a purchase directly from an influencer post, and we only expect to see it increase. With 93% of marketers struggling to prove ROI, it's an added benefit to measure the effectiveness of influencer campaigns.
 
The Ability To Engage Shoppers 1:1 Now Exists With Messaging And AI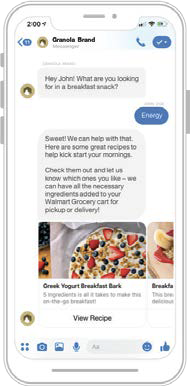 Conversational commerce refers to the intersection of messaging experiences, AI, and shopping – allowing brands to engage customers in 1:1 personalized conversations on multiple channels and platforms. Within this environment, consumers can discover and research products, receive inspirational product usage tips, redeem an offer AND buy now! The best part, the conversation never stops and the platform can continue to offer personalized experiences to shoppers. 54% of shoppers are planning to increase purchases through SMS, messaging apps, and chat over the next year. 
The key to creating a winning social commerce strategy is to not overcomplicate it - find out how other marketers are embracing Social Commerce by downloading our latest report.