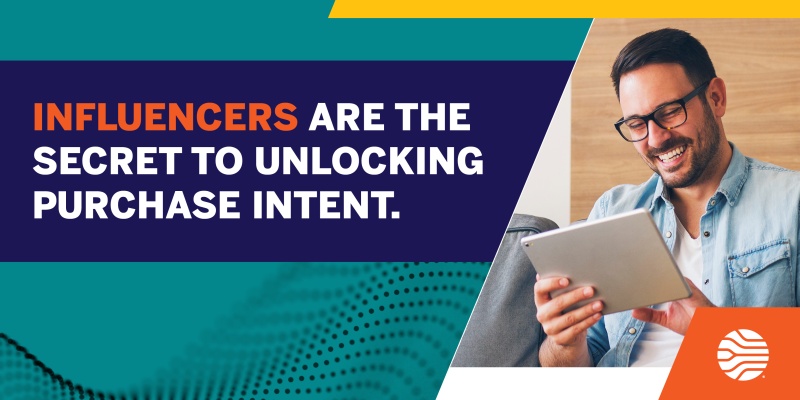 Regardless of where they shop online, consumers consistently rank one thing as the most important — convenience. In fact, data shows cart abandonment rates can skyrocket to 80% when there are too many steps, clicks or pages. Done right, social shopping features — like add-to-cart, shoppable live streams, buying recommendations, and influencer integrations — make browsing and purchasing easy for consumers.
Your social commerce strategy should include influencers and social commerce tools. Why?
Paid Social Media using Influencer content has a 2.2X higher click-thru rate, and 13.8X times the engagement, than branded creative.
Shoppers are turning to digital and social channels for purchase - everything virtual has increased since 2020. Many consumers are open to shopping 50% of the time via virtual channels, and almost 10% would be happy to shop 100% online or via social media.
Different social channels are good for different things.
For inspiration, product discovery and purchase, social media users frequent a slightly different set of spaces. Pinterest wins in the recipe and decor inspiration categories, while YouTube acts as the product discovery destination for a third of all respondents. Final purchases then occur on Facebook, Instagram, and YouTube.
Download our Social Commerce guide for more valuable data and insights you can use to unlock the power of purchase intent through influencer marketing.