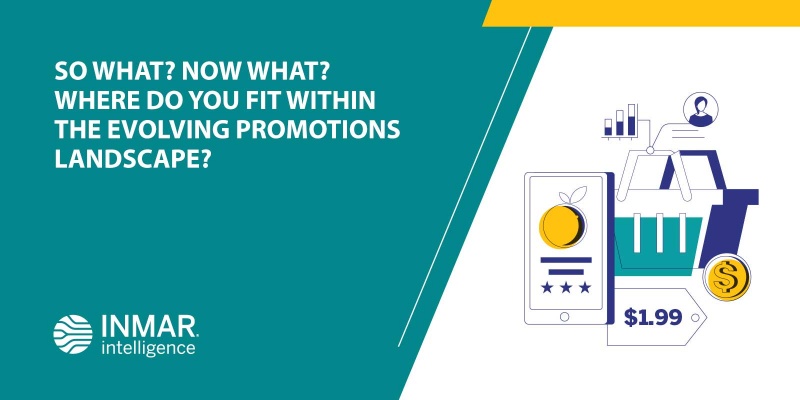 The promotions landscape is changing at a rapid pace due to evolving consumer behaviors. Annual sales of grocery items grew 8.8% in 2020, thanks in part to increased at-home dining amid widespread shutdowns. In addition, e-commerce sales of grocery items grew a staggering 49% in 2020, as many consumers engaged with digital grocery shopping for the first time and retailers rushed to make alternative options to in-store purchasing available. 
For brands to keep up with the changing promotions market, there are three things to keep top of mind: 
1. Understand your shoppers
To engage with your shoppers you must understand how they behave along the shopper journey.
Pre-shop: 74% of shoppers regularly check coupon sources before a grocery purchase
In-store: 33% of shoppers typically download or use the store's mobile app while shopping in-store
Post-shop: 42% of shoppers stay engaged with brands and retailers on social media to find offers and coupons
2. Design the optimal promotional mix 
Knowing which methods are redeemed the most across classes of trade will determine the strongest opportunities you may have with your brand.
Food Promotions: IR/IRC (Instant Redeemable / Instant Redeemable Cross Ruff) accounts for largest shares of redemption volume in Conventional Supermarkets (22.8%) and Mass Merchandisers (45.9%)
Load-to-Card is the most redeemed method with the Dollar/Discount/Variety Class of Trade at 67.9%
3. Build strategies to retain your customers
Developing strategies to protect your brand, and preserve customer lifetime value, is key to boosting shopper loyalty. One way to accomplish this is through appeasement consumer payments. Positive consumer sentiments depend on customer service and effective appeasement payments, based on these reported levels of importance.
81% say payment value is the most important factor
73% say speed of payment receipt
73% say quality of customer service
Consumer appeasement is important because:
83% of customers agree that they feel more loyal to brands that respond and resolve their complaint(s)
73% of consumers will do business with a company again after a mistake, if the customer service is excellent
95% of customers tell others about a bad experience (Zendesk)
If you want to learn more about how the promotion landscape is different from a year ago, how that impacts your brand strategy, and how you can design a holistic promotion strategy to drive trial and keep shoppers coming back for more, download the webinar deck now.