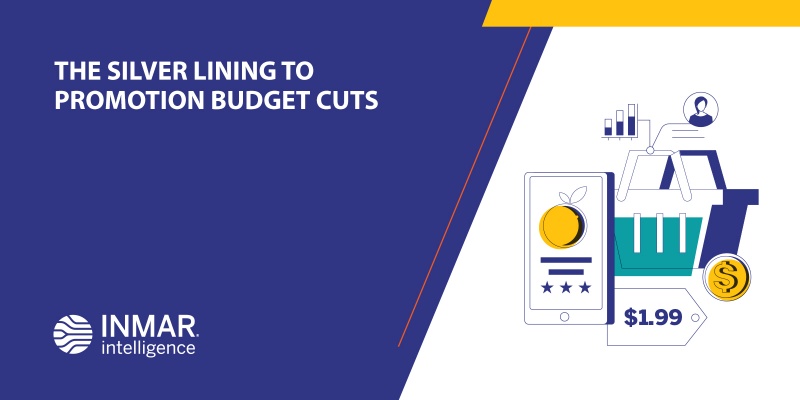 Every marketer has had to do it at some point in their career: pivot away from their carefully crafted promotional calendar in order to reduce costs and free up budget. This has been especially true this year as Gartner's Annual CMO Spend Survey Research 2020 found that nearly 44% of CMOs are facing midyear budget cuts in 2020 as a result of the pandemic. While diminishing budgets present significant challenges for marketers, there is a silver lining to this situation -- the necessitated modernization of promotional execution. 
What does it mean to "modernize" promotional execution? While promotional execution includes a range of elements, let me focus in on three components:
1. Cost Optimization
Use this time to calculate how much of your promotional spend makes it to your shopper. If it's not 100%, dig in and find out why. Your budget may have been reduced but you are likely being asked to drive a high amount of sales. Therefore, you must take immediate steps to optimize your promotional spend. 
How can you optimize spend? Require validation for performance before reimbursing your retail partners. Over the past 20-plus years we have seen too many CPGs pay out retailer claims on temporary price reductions without validating performance. (The term "good enough" gets used a lot.)
Our analysis of this "good enough" approach points to brands receiving no actual return on as much as 50% of their promotional spend. It's critical that you get a firm grasp on how much of your promotional dollars are being wasted so that you can then take steps towards reducing that waste and making every dollar in your budget more efficient. 
2. Asset Utilization
Unfortunately, promotional budgets aren't the only cuts many companies have made over the past year. Layoffs have reduced team sizes but expectations of productivity haven't necessarily followed suit. In order to maintain the expected level of output, lean into your existing marketing technologies and vendor relationships.
How can you drive greater productivity out of your current resources? First, audit your existing platforms' capabilities and assess the specific skills and/or expertise provided by your third-party vendors. This "inventory" of assets can serve as a checklist for identifying immediate opportunities to improve your productivity. 
Understand that there may be additional costs incurred to access or leverage these assets, but those costs may be capitalized depending on the investment. At the same time, there are creative means you can employ to access your vendors' new technologies or services at a lower cost. One approach is to serve as a beta partner for product development and/or give vendors behind-the-scenes insight into their product's performance that they can use for their R&D.    
3. Applied Innovation
To be innovative is to try something new, or to approach an old problem in a new way. For many CPGs, the promotional calendar does not change significantly year to year as a great deal of marketing focuses on promoting around key seasonal events and maximizing common buying occasions. Losing budget normally committed to funding your traditional events means that you'll need to get creative if you're going to drive sales without the benefit of your legacy promotion strategies. 
How can you drive sales through new channels? According to the Q3 2020 Inmar Intelligence Shopper Insights survey, 29% of shoppers made a purchase in a grocery store during the past three months to help support a philanthropic campaign or charitable organization. Marketing teams may want to test a program that marries product sales with a charitable contribution. 
Consider taking a page out of the P&G Tide Loads of Hope Powered by Tide Cleaners playbook and align your product with a charitable service. Or donate a small amount for every unit sold. (Reach out to Inmar if you want to know how these purchases can be validated.) 
While this approach may not drive the same kind of volume you would expect from a price promotion, the cost to run this kind program may be substantially lower. For example, you could be making a 10¢ charitable contribution per unit versus reimbursing a retailer 50¢ for each unit sold. What you may discover is an effective and cost-efficient sales driver that could be employed again in the future, even after your promotional budget is replenished.  
The common theme for all of these components is resourcefulness: working with the resources you have to derive the best possible outcome. Cost optimization maximizes the power of your financial resources; asset utilization increases the productivity of your technological and social capabilities; and applied innovation harnesses your creative energies. Due to the changes -- and challenges -- we're facing and the economic state of our discipline we, as marketers, must reach a new standard of creativity, fiscal responsibility and productivity if we're to truly enhance our work and drive growth for our organizations.