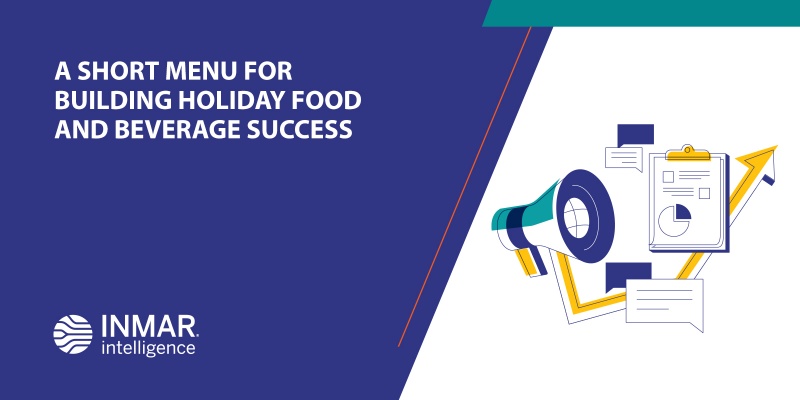 As the 2020 holiday season swiftly approaches, all indications are that consumers are more-than-eager to deck the halls and serve up celebrations with family and friends that will satisfy their hunger for good times and good food. According to Pinterest Business, consumers have been searching and saving for the holidays since April and, with all they've had to face in recent months, consumers are looking to brands, retailers and influencers to provide them with food and beverage ideas to make this unique holiday season a bit more merry and bright.  
Using our prescriptiveIQ™ insights platform, we've identified key holiday trends around hosting and hospitality that represent significant opportunities for brands and grocery retailers to engage and activate shoppers excited about making their holidays special for themselves and those they care about. 
Facilitate First-time Hosts
According to SWNS Digital, seven in 10 young Americans, ages 18-38, prefer "Friendsgiving" over a more traditional Thanksgiving limited to only family members. With Mom and Dad and the grandparents not around, a lot of first-time hosts will be working hard to put out a worthy spread and many will need help just getting started. 
Coffee shop regulars, these younger hosts are thinking "pumpkin" when it comes to their drink menus and this is a chance for trading partners to step in and build shopper loyalty that will last well beyond the holidays. Pinterest is reporting a 154% increase in searches for "pumpkin alcohol drinks" which means spirits makers, CPG brands, brewers and grocers should actively promote their ingredients for cocktails and mocktails that will satisfy this demand for seasonal libations.
Help Keep Everyone Healthy
With flour flying, pies baking and cookie decorating going on in households around the country, the aroma of seasonal sweets will be impossible to miss. However, for the estimated 32 million US citizens with food allergies many of these treats will be off limits -- disappointing these hungry party-goers and frustrating their hosts who want to spoil them. 
Brands and retailers can be heroes to both groups -- and drive sales -- by showing shoppers how to create tasty, allergy-friendly treats that can be safely enjoyed by everyone. Partnering with allergy-aware influencers to promote recipes and ingredients for gluten-free, dairy-free, keto or vegan treats will be an excellent way for trading partners to move product and satisfy anyone's sweet tooth.
Be A "Brunch Buddy"
It's estimated that more than 360 million glasses of sparkling wine are consumed each year on New Year's Eve. Even with COVID-19, this "tradition" looks likely to continue which means more than a few million merry-makers will go looking for a carb-based remedy for their previous night's overindulgence when the next day arrives. 
Online consumer conversations about "New Year's brunch" are rich in mentions of food items including blueberry scones, english muffins, and make-ahead bagels and muffins. With carb counting thrown out the window (for at least a day), trading partners should take the opportunity to facilitate consumers using their pandemic baking skills by sharing recipes -- and promoting products -- that will help make brunch a blast. And earn them the loyalty of grateful consumers.
While there's plenty of uncertainty surrounding the holidays, it's a safe bet that there will still be plenty of eating and entertaining. Those brands and retailers that actively enable food-fabulous celebrations will be those that enjoy a very merry holiday season.