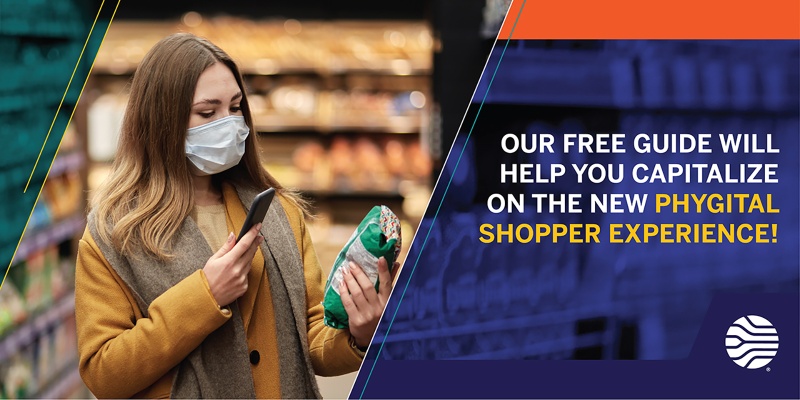 Nobody expected the transition to come this quickly. Thanks to the COVID-19 pandemic, a behavioral shift that should have taken a decade, or more, occurred within weeks. Consumers were suddenly forced to shop in new ways, and rely on digital channels that, in many cases, didn't even exist before COVID. Regardless of how or why it happened, one thing's for sure — shoppers have grown to like this new hybrid shopping. A lot. 
Shoppers want convenience across channels
The current generation of shoppers values two things above all else — consistent experiences across channels, and convenience throughout the journey. 
To satisfy the first need, consumers prefer to shop at physical locations that offer a similar, seamless experience online and in-store. However, fewer than 25% of the 1,000 shoppers we recently surveyed said that the online and offline experiences of their preferred retailer matched "very well." That's a massive 75% gap between shopper expectations and reality, which is a huge opportunity for savvy retailers. 
Consumers who blend multiple channels want shopping to be easy and intuitive
When asked which features they want in a social shopping experience, shoppers indicated the following:
64.34% add-to-cart
47.15% shoppable livestreams
43.86% pre-scripted buying recommendations
37.36% influencer shopping integrations
DOWNLOAD OUR FREE GUIDE TO LEARN HOW TO CAPTURE THE PHYGITAL CONSUMER
The guide combines proprietary research with purchase behavior and fresh insights, to provide a comprehensive look at the cross-channel consumer. You'll learn the most common mistakes marketers make when approaching these shoppers, the ideal investment buckets, and how to use data to construct an unbeatable phygital strategy that meets the needs of modern consumers.